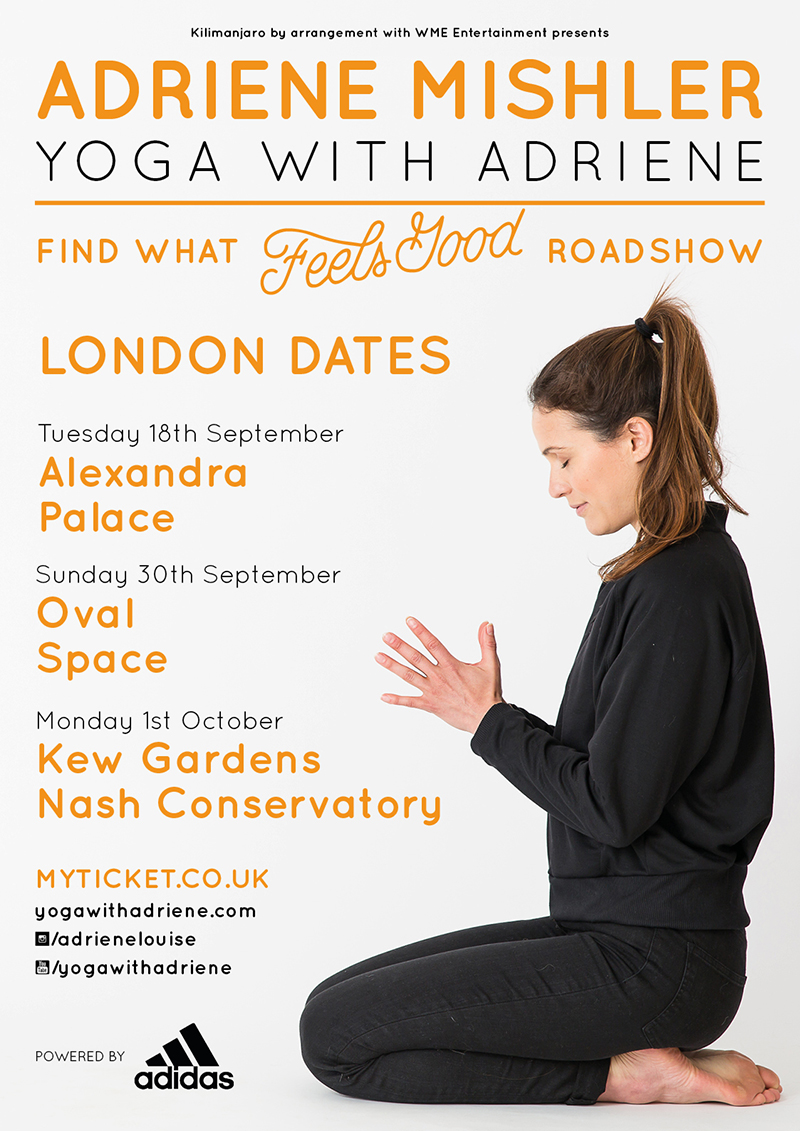 Up Your Connect. Powered by adidas.
Experiencing connection brings meaning to your movement, your work, your relationships, your life.
Connection invites depth.
Realness.
Your experience with finding connection though yoga leads to a greater connection off the mat.
Through yoga and mindfulness,
Yoga With Adriene
has brought the globe together, creating a ripple effect of feel good connection.
Join Adriene for this special 90 min practice designed to motivate, celebrate and circle you back to what matters most.
• This gathering is suited for all levels and all types.
• Bring your own yoga mat and reusable water bottle.
• Bring a sweater, towel or blankie for savasana as the venues can be chilly.

Balance the beauty of home practice with bravery and adventure! Connect to the group energy, explore out of your comfort zone. Open yourself up to a spirit quest or just enjoy the Find What Feels Good Roadshow.
Adriene Mishler: Yoga with Adriene