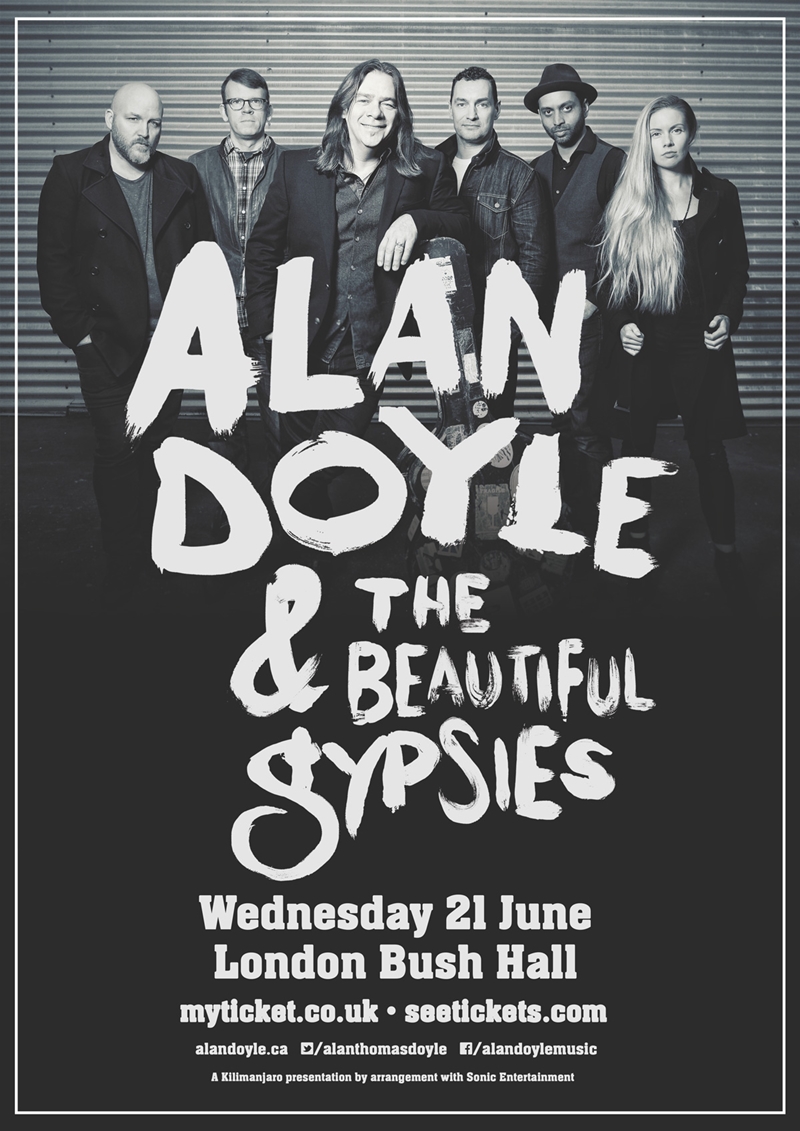 Alan Doyle
, actor, producer, best-selling author, and best-known as lead singer for Newfoundland's beloved

Great Big Sea

these past 20+ years, released his second solo album,

So Let's Go

, in January 2015. Title-track lead single

So Let's Go

, is a rousing rallying cry that's only further proof of Doyle's ability to draw the listener under his banner. Equally adept at drawing a crowd, Doyle & the Beautiful Gypsies are taking their energetic show across North America and to Europe in 2017.


Alan Doyle & The Beautiful Gypsies