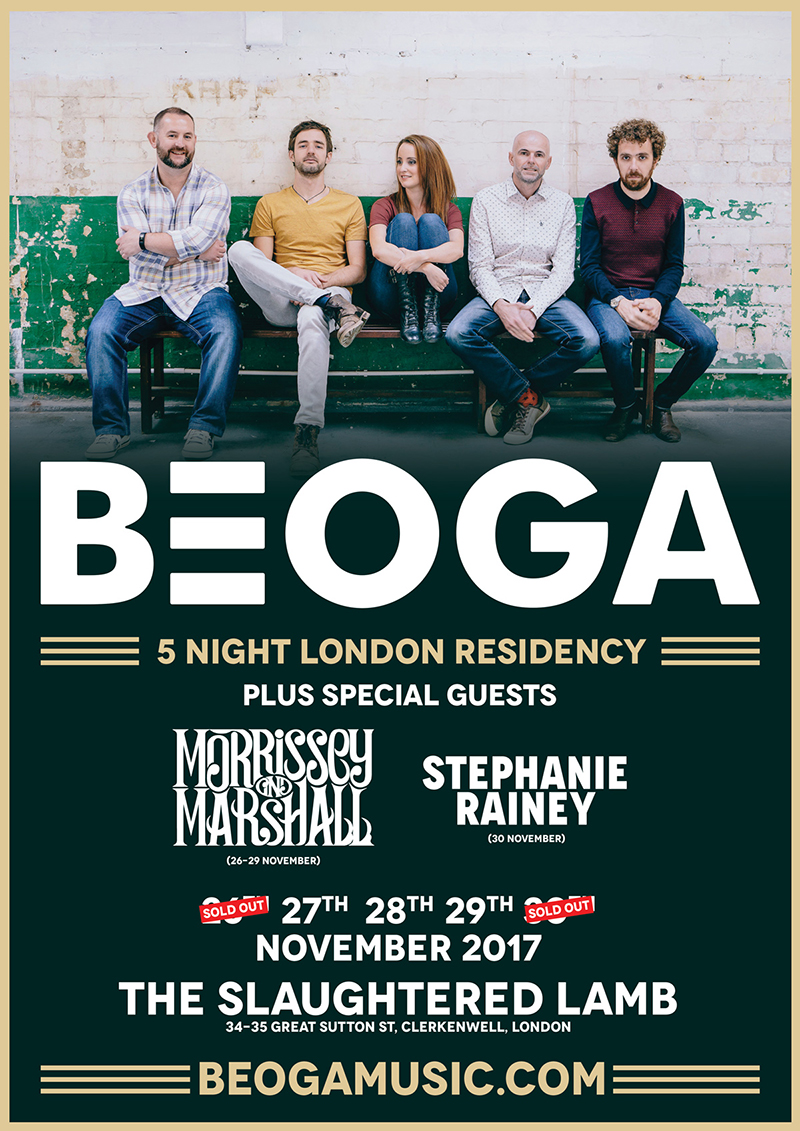 Throughout a fifteen-year history

Beoga have won critical acclaim for their modernist take on Irish traditional music. Yet earlier this year saw them reach the biggest audience of their career to date when they joined Ed Sheeran on stage during his Glastonbury headline set to perform his Irish-tinged track '
Nancy Mulligan
'.
Sheeran first invited Beoga to collaborate with him in Suffolk during sessions for his worldwide smash hit album '
÷
' after he'd been introduced to their music by their mutual friend Foy Vance. Two of their collaborations made the final album: '
Galway Girl
' (based upon the original Beoga track '
Minute 5
') and '
Nancy Mulligan
'. Those two tracks have since been streamed 380 million times at Spotify alone.
Beoga - A London Residency
London

The Slaughtered Lamb

London

The Slaughtered Lamb

London

The Slaughtered Lamb

London

The Slaughtered Lamb

London

The Slaughtered Lamb