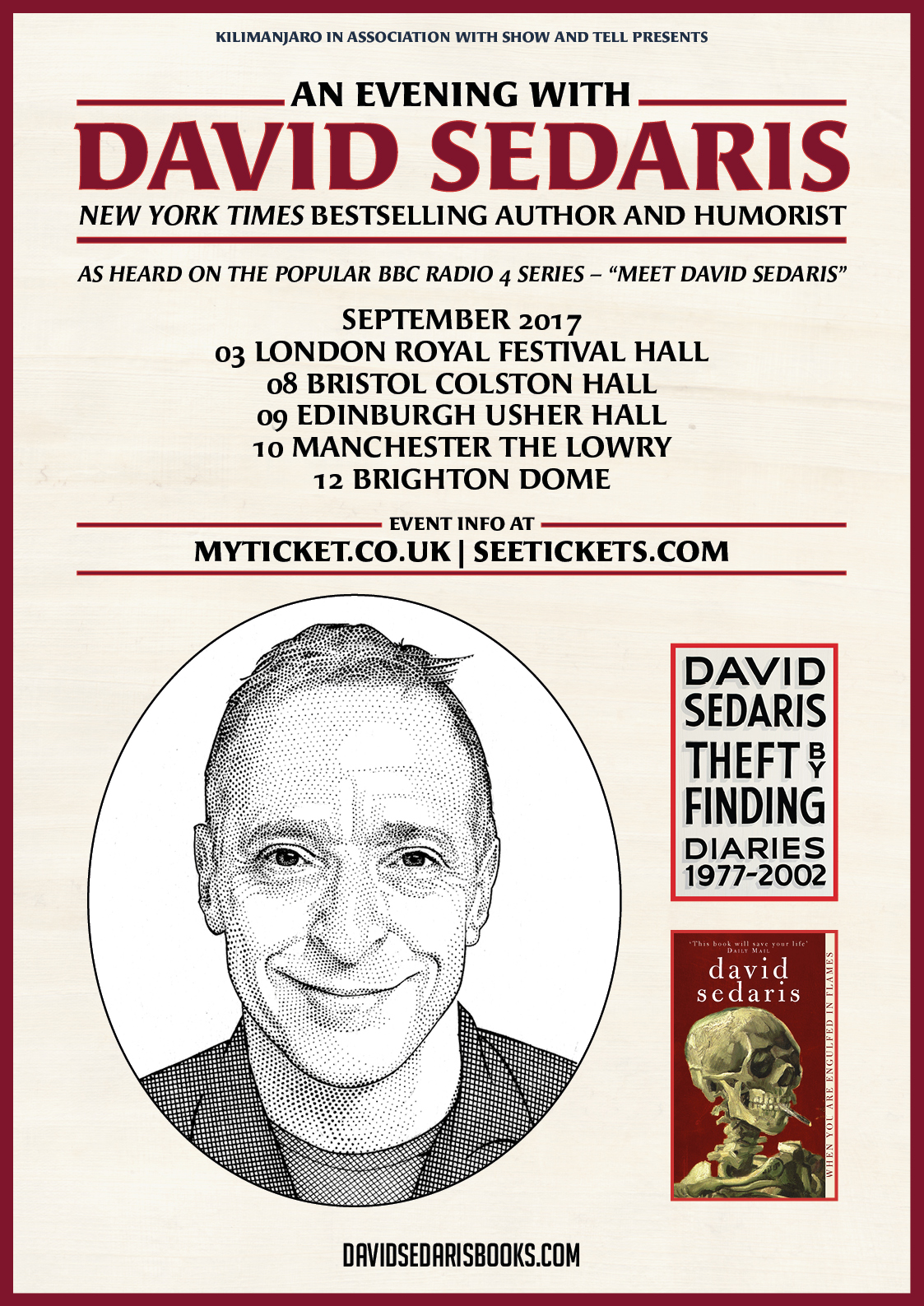 You may have heard him on the hugely popular BBC Radio 4 series "

Meet David Sedaris"

or you might be one of the millions worldwide who have read one of his many books. Now
David Sedaris
returns for a UK tour in September
.
With sardonic wit and incisive social critiques,

David Sedaris

has become one of America's pre-eminent humor writers. The great skill with which he slices through cultural euphemisms and political correctness proves that Sedaris is a master of satire and one of the most observant writers addressing the human condition today.



"
Theft By Finding
" Volume ONE; David Sedaris Diaries 1977-2003
coming out June 1 2017.
An Evening with David Sedaris
London

Royal Festival Hall