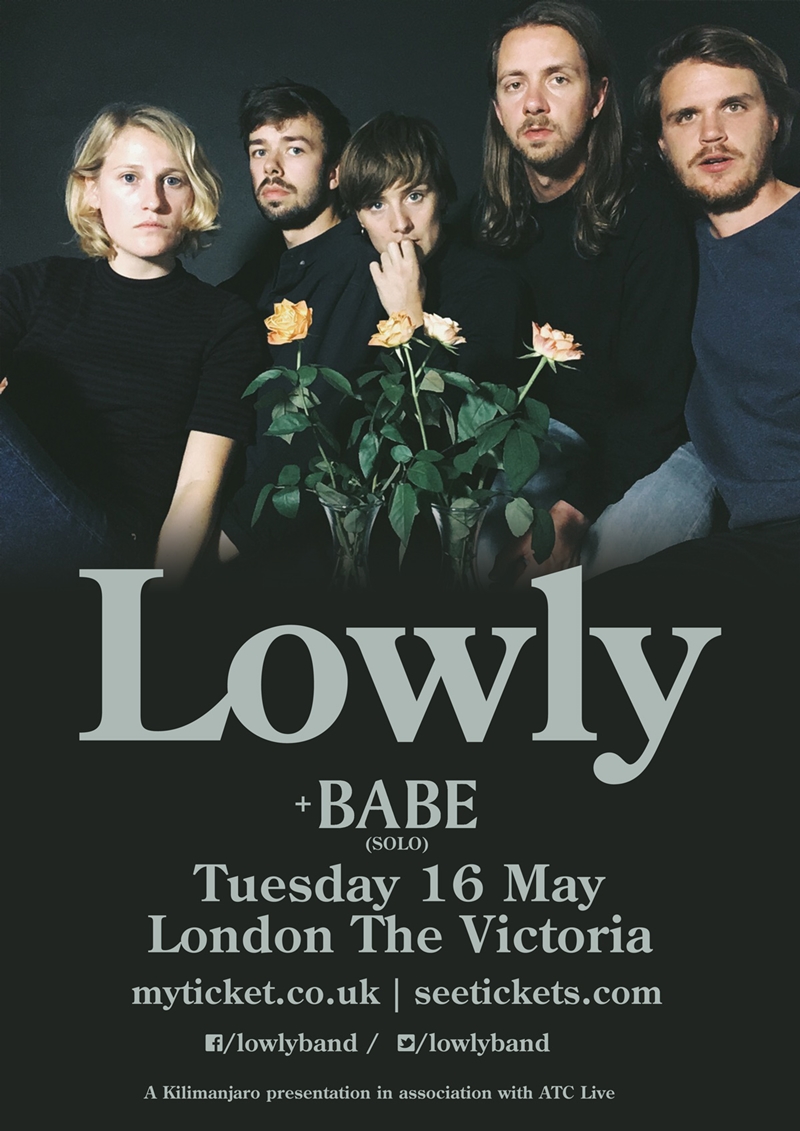 Lowly
is a five-piece noise pop band from Denmark. They appeared out of nowhere in April 2014 with the release of the bewitching '

Daydreamers

'. The sound, already so rich and full, was like being put under a magical spell.

Initially brought together - in hindsight I'd suggest by a visionary alchemist - purely to fulfil part of a short music project at the school they all attended, Nanna, Thomas, Steffen, Kasper and Sofie immediately found the chemistry so many musicians search years to find. The individual influences of each, so different it seemed to begin with, truly give Lowly that unique sound, one that has been developing over the course of the last year.