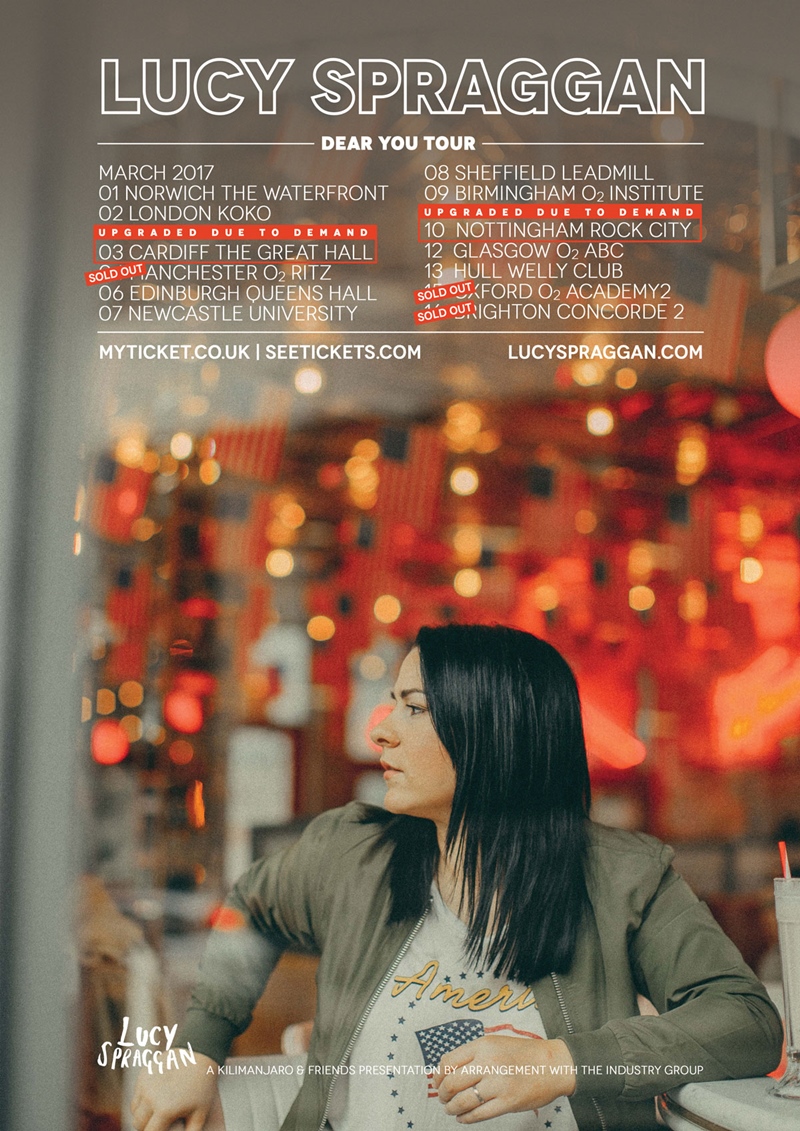 Lucy Spraggan released her fourth album '
I Hope You Don't Mind Me Writing…
' on 27th January, through her own label CTRL Records. Lucy Spraggan is that rarest of things – a genuine singer/songwriter to emerge from the TV talent show scene. Four years and, now, four albums later we have '
I Hope You Don't Mind Me Writing…
', a record written from the heart. Produced by Jon Maguire, formerly of Lilygreen & Maguire in Newport, Wales and mastered by John Davies at Metropolis, the album features 13 tracks, including '
Dear You
', a haunting, heart-wrenching piano ballad released this summer. Other stand out tracks include '
Hey William
' and '
Modern Day Frankenstein
'.
Having somehow been stumbled upon by 'The X-Factor', Lucy was a favourite on the show in 2012 but had to withdraw due to illness. She released her first record '
Top Room At The Zoo
' in 2011, before appearing on the show in 2012 with her track '
Last Night
'. The song reached #11 in the UK singles chart and the album entered the UK albums chart at #22. Lucy returned the following year with her debut studio album '
Join The Club
', which reached #7 in the UK albums chart. In 2015 she released her 3rd album '
We Are
', which charted in the UK Top 20 and reached #1 on the iTunes Singer Songwriter chart.