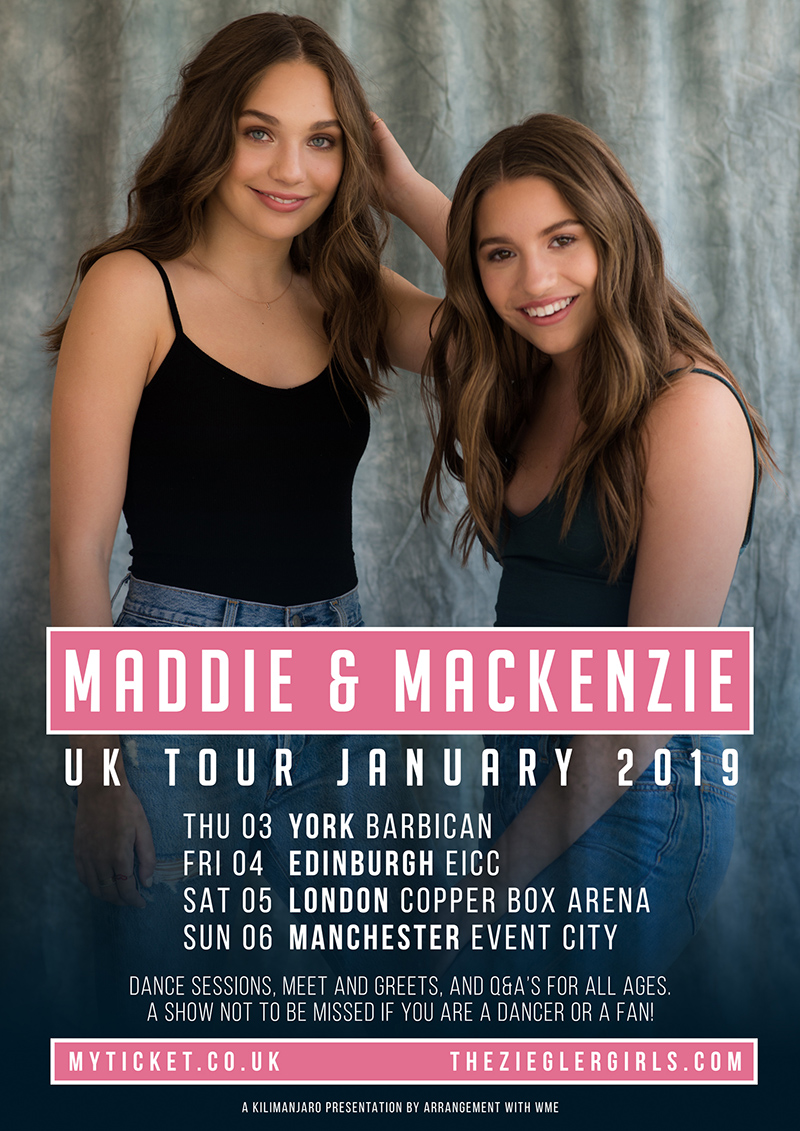 The Ziegler Girls
are heading to the UK for an all new, up close and personal experience, with you – their fans.
Whether you're a dancer or not, come and join Maddie and Mackenzie in a fabulous show that will get your heart pumping.
For the dancers, you can take part in the Ultimate Dance Masterclass with special guest choreographer and dancers. Dance for your life in front of Maddie and Mackenzie. Also on offer is an up close and personal question and answer session with ultimate Dance Mom Melissa Gisoni.
Maddie & Mackenzie
+ SESSION 1 - Ages 11 and under

Doors 12:00

+ SESSION 2 - Ages 12 +

Doors 17:30

+ SESSION 1 - Ages 11 and under

Edinburgh

Edinburgh International Conference Centre

+ SESSION 2 - Ages 12 +

Show starts 17:30

Edinburgh

Edinburgh International Conference Centre

+ SESSION 1 - Ages 11 and under

Doors 12:00

+ SESSION 2 - Ages 12 +

Doors 17:30

+ SESSION 1 - Ages 11 and under

Doors 11:00

+ SESSION 2 - Ages 12 +

Doors 16:30