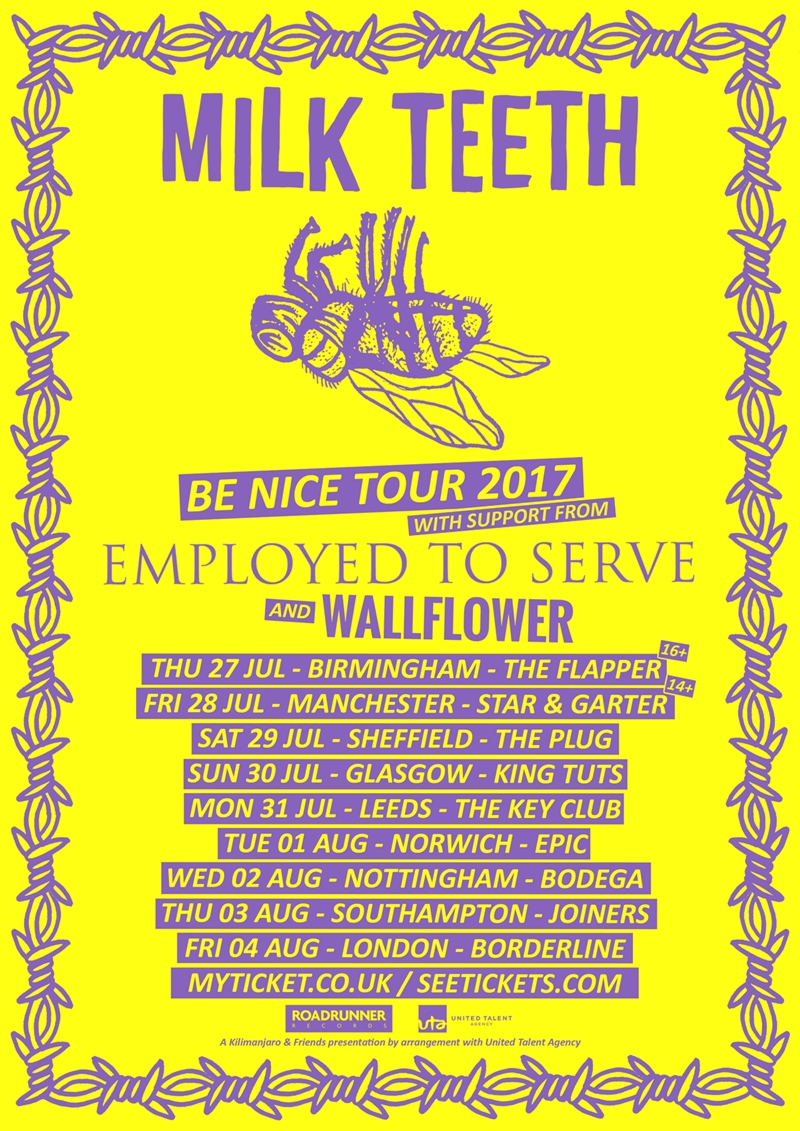 It's been a little over a year since

Milk Teeth released their debut album '
Vile Child
' and it's already looking like a bold new era for the self-proclaimed gross-pop quartet. After a year full of achievements (capped with a Kerrang! Award nomination for Best British Newcomer) Milk Teeth are now, as guitarist Chris Webb states emphatically, "
Everything we wanted to be from the very start.
"
If 2016 represented growth in the face of adversity – notably the recruitment of guitarist Billy Hutton to replace founder member Josh Bannister, who departed shortly before '
Vile Child
' was released – then 2017 represents Milk Teeth fulfilling their undeniable potential. And nowhere is that more evident than with the news that the band have signed to Roadrunner Records.
Milk Teeth
Manchester

The Star and Garter

SOLD OUT