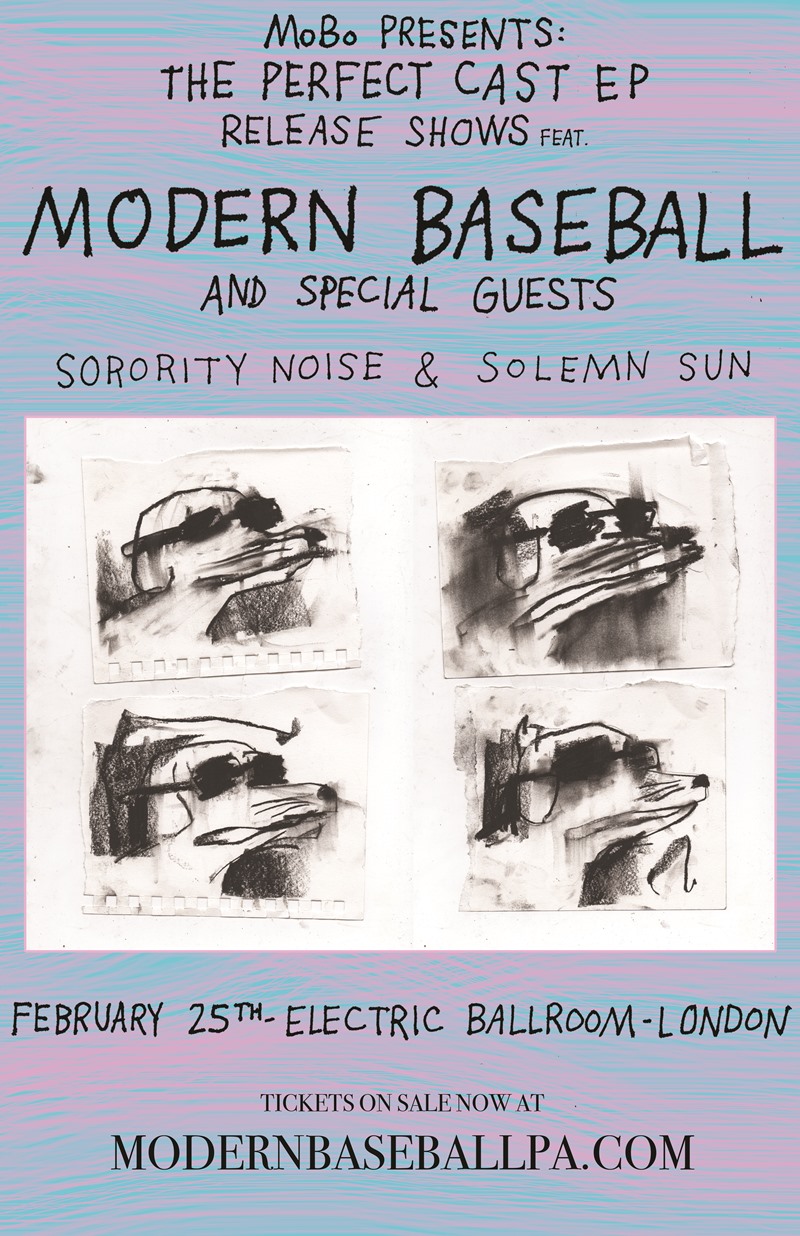 Modern Baseball
have announced a surprise EP and two very special UK shows, including a huge landmark gig at
London's Electric Ballroom.

MOBO Presents: The Perfect Cast EP featuring Modern Baseball is streaming now via
Spin
, and is available as both pay what you want download and CD through Lame-O Records
here
.
.

Over the past few months, Modern Baseball have released the singles, "Revenge Of The Nameless Ranger" and "The Thrash Particle." Both songs are featured on the new EP, along with a remixed version of "Alpha Kappa Fall Of Troy The Movie Part Deux," released earlier this year on Lame-O Records Strength In Weakness split, and three other new songs. The EP was record by Jacob Ewald and Ian Farmer of Modern Baseball, mixed by Matt Schimelfenig and mastered by Ryan Schwabe.