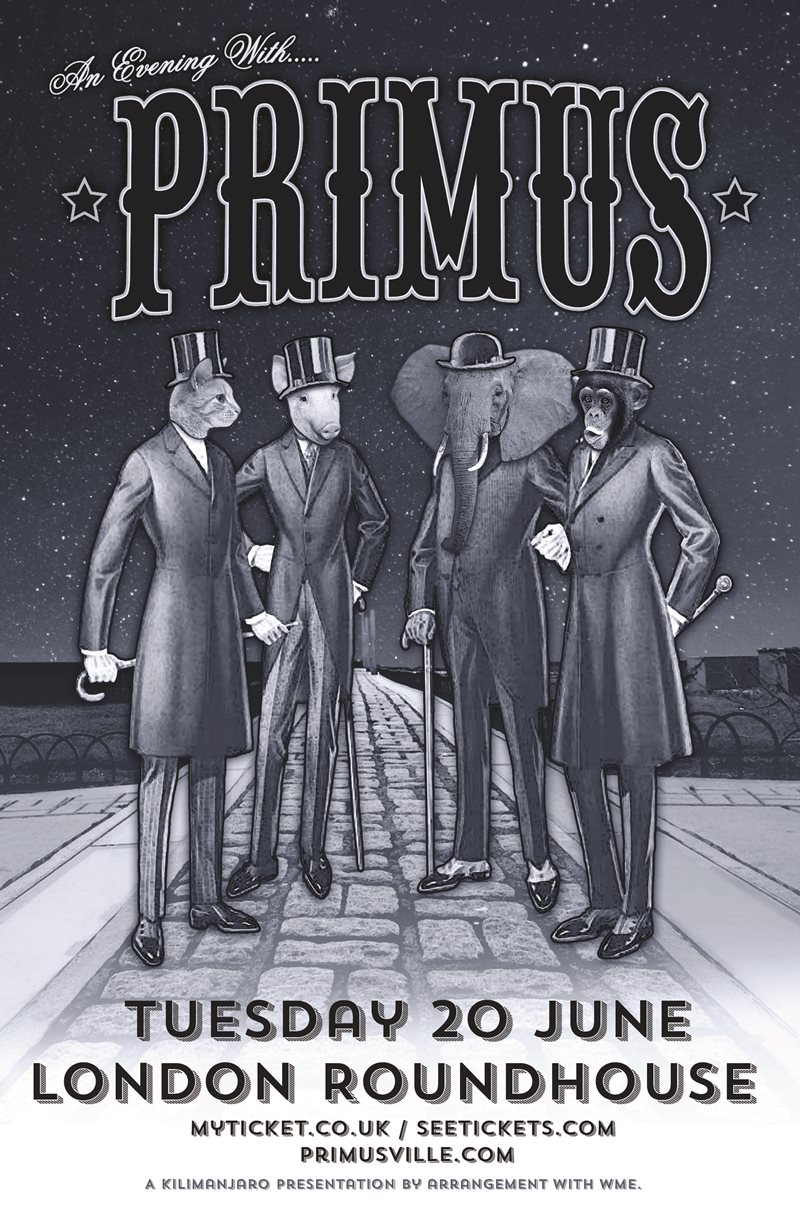 American alt-rockers

Primus

have announced a show at London's Roundhouse on Tuesday 20 June 2017, which will be there first appearance at the legendary venue. Primus are one of the most influential and forward thinking guitar bands of our time, known for their alternative anthems '
Tommy The Cat
, '
Those Dammed Blue Collar Tweekers
', '
Lacquer Head
' , '
My Name Is Mud
', 'J
erry Was A Racecar Driver
' and of course the '
South Park Theme
'.
Formed in 1984 Primus has gone onto become one of the most important alt-rock bands of the last 30 years with releases such as '
Suck On This
', '
Sailing The Sea Of Cheese
', '
Pork Soda
',
The Brown Album
', '
Tales from the Punch Bowl
' and more recently with '
Green Naugahyde
'. The band have gone on to tour with the likes of Rush, U2 and Public Enemy, showing their versatility and have sold over 7 million albums worldwide.