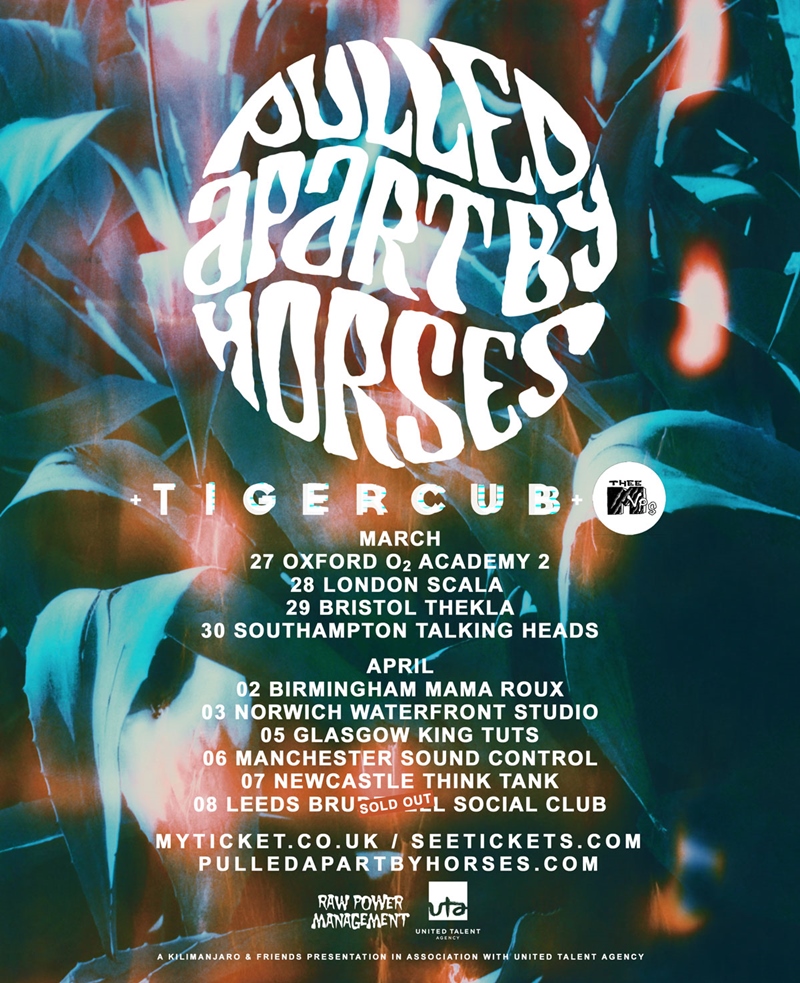 Hardest rocking Leeds quartet

Pulled Apart By Horses

return this month with their first new music since the release of 2014's '
Blood
' album. Back with a brand new track, '
The Big What If'
(recorded at McCall Sound in Sheffield with Ross Orton), a UK tour in March and April of 2017 and much more to come besides, Pulled Apart By Horses are once again ready to give those jams a massive kicking.
And so it begins... a creeping, strutting riff. Pounding toms, crackles and distortion before the horses detonate and '
The Big What If
' explodes out of your speakers, asking big questions and attacking you with an even bigger sound. It's a sprawling, epic, brain-melting, psychedelic rock blast that takes everything we've come to expect from our favourite horses and then bravely drop kicks our perceptions into the void to somewhere else entirely.
Pulled Apart By Horses
Southampton

The Maple Leaf (home of the Talking Heads)

Leeds

Brudenell Social Club

SOLD OUT