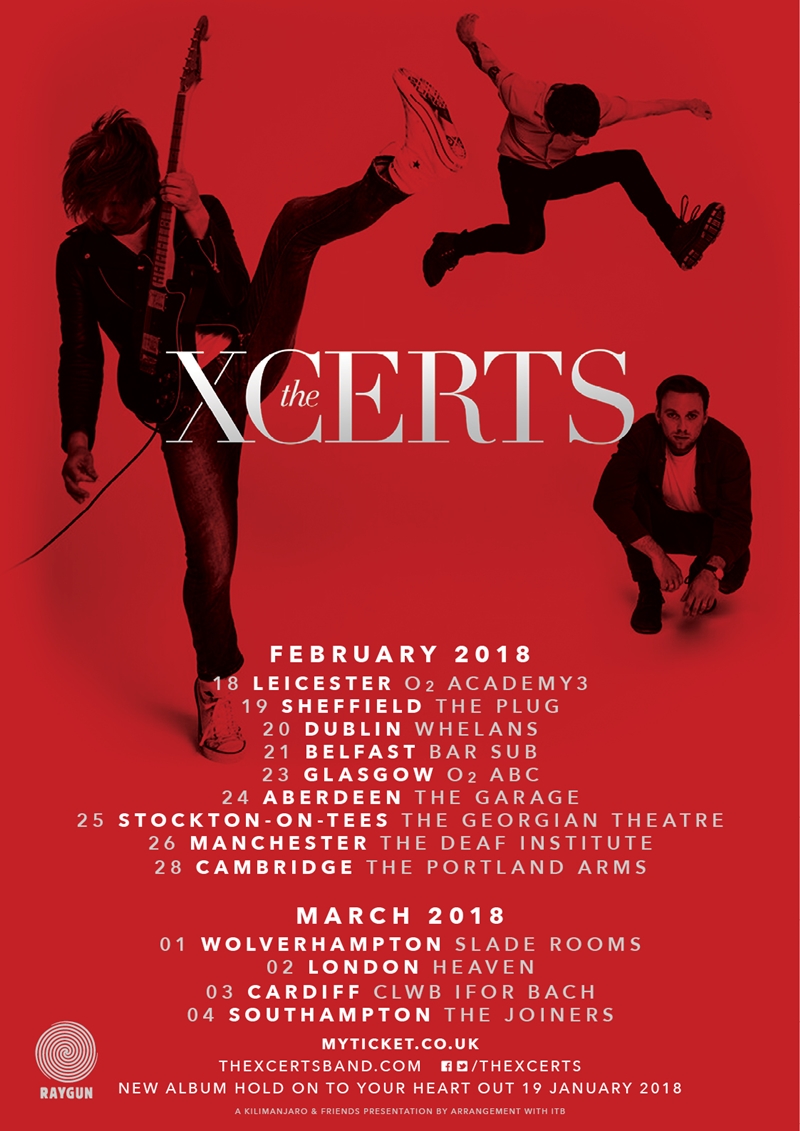 "

Hold On To Your Heart is about finding a pinhole of light in the dark and turning it into the sun. We really did shoot for the stars with this one." When Murray Macleod, frontman of
The XCERTS
, surmises the band's new album, it's with the same wild-eyed enthusiasm and passion with which he pens sing-along modern pop anthems infused with a thick layer of 80's heartland rock. His proclamation of how music can turn the smallest pinprick of light into a dazzling solar spectacle is the motivating thread that weaves throughout the album.
Hold On To Your Heart
is a bold, pure love letter to a bygone era inked by a sentimental hopeless romantic.
The Xcerts
Stockton-On-Tees

Georgian Theatre

Manchester

Deaf Institute

Cambridge

The Portland Arms

Wolverhampton

Slade Rooms