An Evening with Devin Townsend
VENUE:
City Varieties Music Hall
view map
Swan St, Leeds LS1 6LW
All dates for An Evening with Devin Townsend
Bristol

St George's Bristol

Leeds

City Varieties Music Hall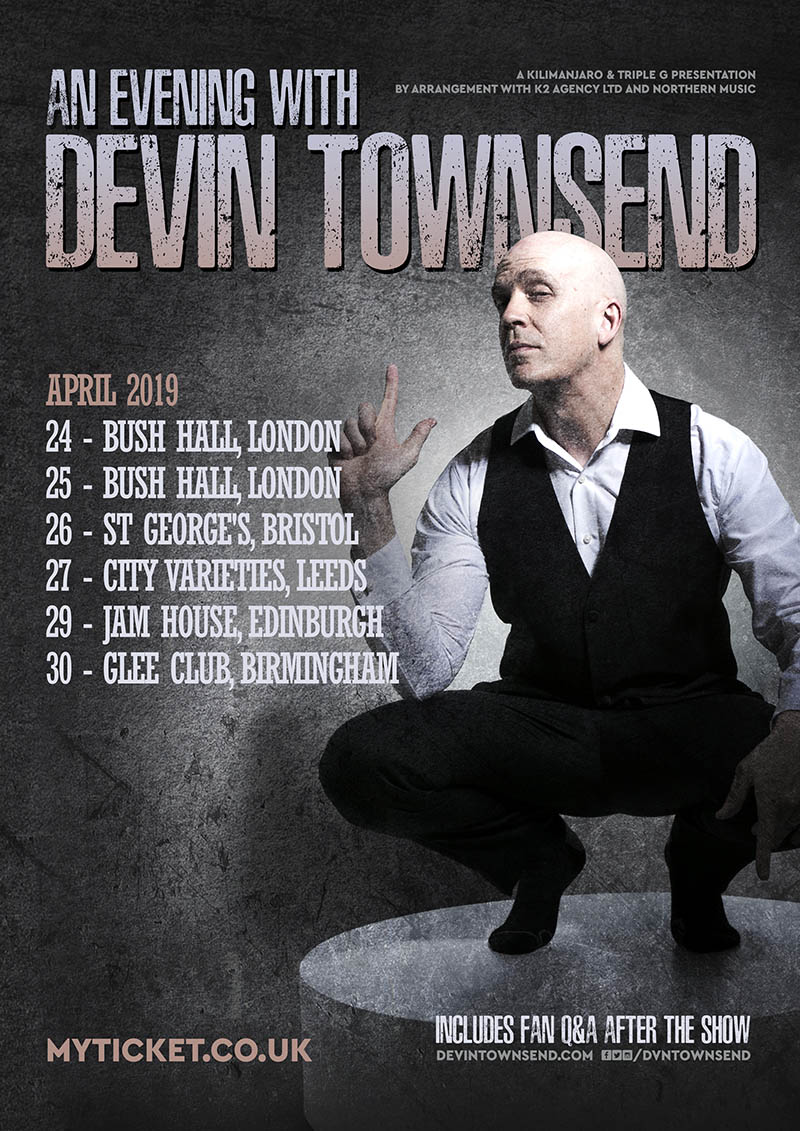 Over the course of
Devin Townsend
's storied career, a single constant has persevered: change. As far back as Steve Vai's Sex & Religion, which Townsend fronted, to 2001's landmark full-length Terria to the multi-instrumentalist's country rock outfit Casualties of Cool to his stunning album Transcendence and the recently released ' Ocean Machine; Live at the Ancient Roman Theatre Plovdiv', the Canadian isn't too interested in keeping an even musical keel. To stay the proverbial course is, well, anathema. For certain, he's far too impatient to write the same Strapping Young Lad song over and over—which is why he folded the band in 2007—and it's likely there will never be a fourth or fifth Ziltoid album (a third if we're lucky) because by that point he'll be in a totally different frame of mind for galactic puppets gone awry. To understand why Townsend, consciously and subconsciously, favors change is to know the man and his music today.
After having disbanded the Devin Townsend Project earlier this year, Devin is now fully focused on this new turn in his career and is currently working on his next studio album 'Empath' which is expected to be released Worldwide 2nd quarter of 2019 on HevyDevy Records / InsideOut Music