Andy Daly: Monsters Take Your Questions
+ as part of Edinburgh Fringe, to run from 3 - 13 August
VENUE:
Gilded Balloon
view map
Teviot Row House, 13 Bristo, Edinburgh EH8 9AJ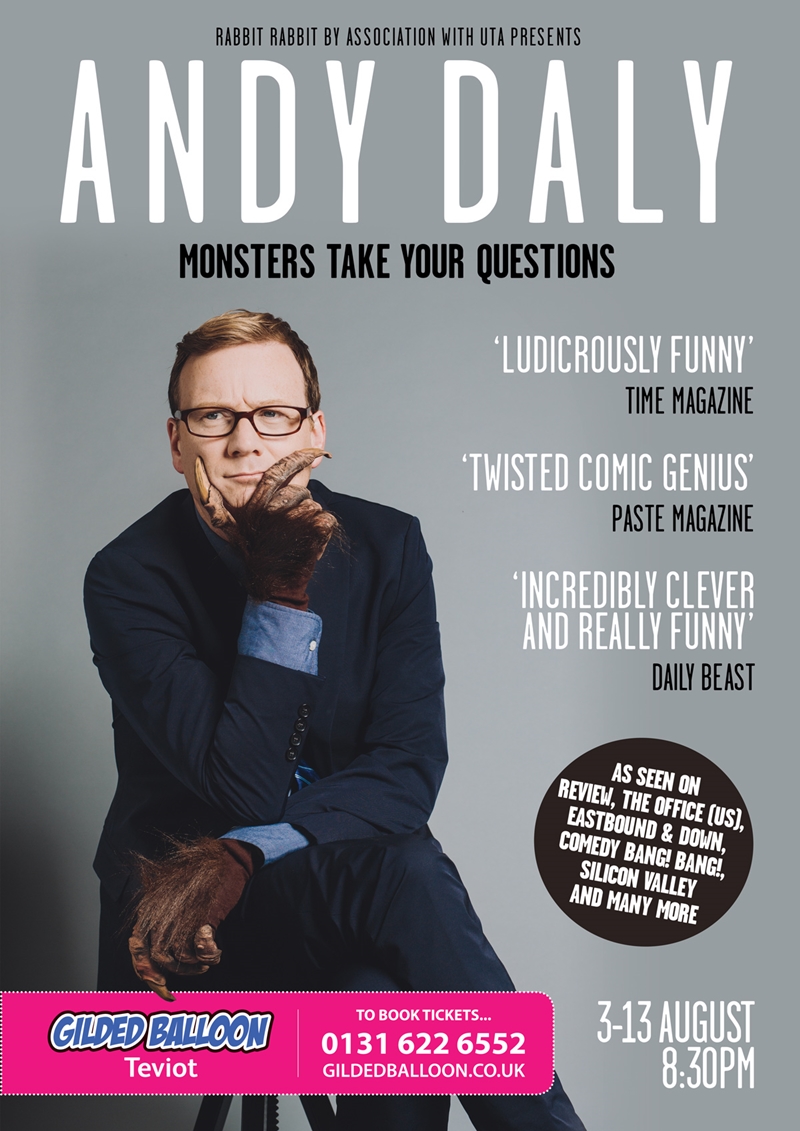 Fresh off the series finale of his critically acclaimed American comedy series, Review, prolific TV and film actor

Andy Daly makes his Fringe debut with a limited run this August. The show entitled '
Monsters Take Your Questions
' will run for 11 dates from 3rd – 13th August at the Gilded Balloon Wine Bar.
As a long time regular on the stages of The Upright Citizens Brigade and through scores of performances on America's premiere comedy podcasts, Andy Daly has carved out a niche for creating hilarious characters with rich, complex inner lives and demented stories to tell. His ability to improvise in character has earned him a devoted following among comedy fans and he'll put it on full display at the Fringe.