Black Peaks
+ Tigercub + Employed To Serve
VENUE:
Cluny
view map
36 Lime Street, Newcastle Upon Tyne, Tyne & Wear NE1 2PQ
All dates for Black Peaks
Nottingham

Rock City Basement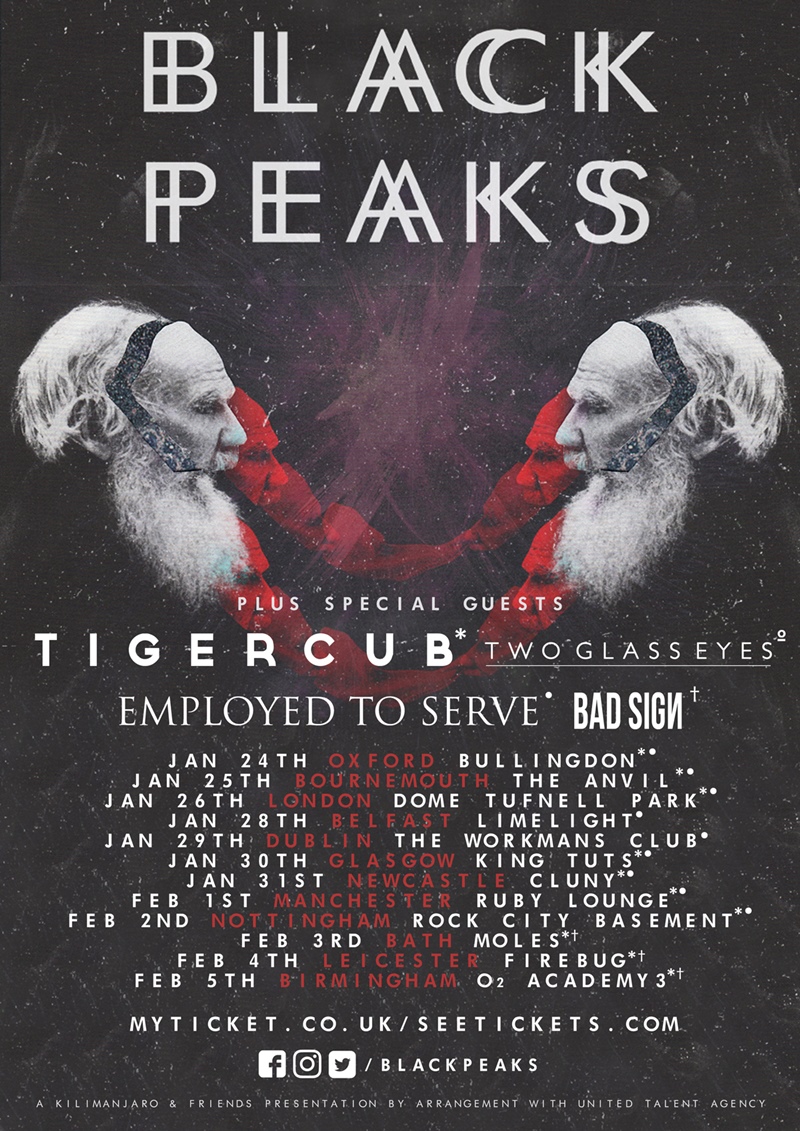 In 2015 there are those bands who are content to fit neatly into pre-ordained boxes set for them, and then there are bands who take one look at those boxes, chuckle to themselves, and proceed to throw every preconception and narrow-minded assumption straight out of the window. Brighton's
Black Peaks
are firmly and unapologetically the latter.
Founded initially by guitarist Joe Gosney, bassist Andrew Gosden and drummer Liam Kearley, the original blueprint for the band was one of knotty instrumentalism and expansive, cinematic structure well-suited to the band's astonishing musical skill set. However, the introduction of maniacal frontman Will Gardner on vocals served as a powerful lightening rod for the band, offering their exceptional technical ability a formidable emotional focus.