CC Smugglers
+ Peanut Shuffle Club
VENUE:
Omeara
view map
6 O'Meara St, London SE1 1TE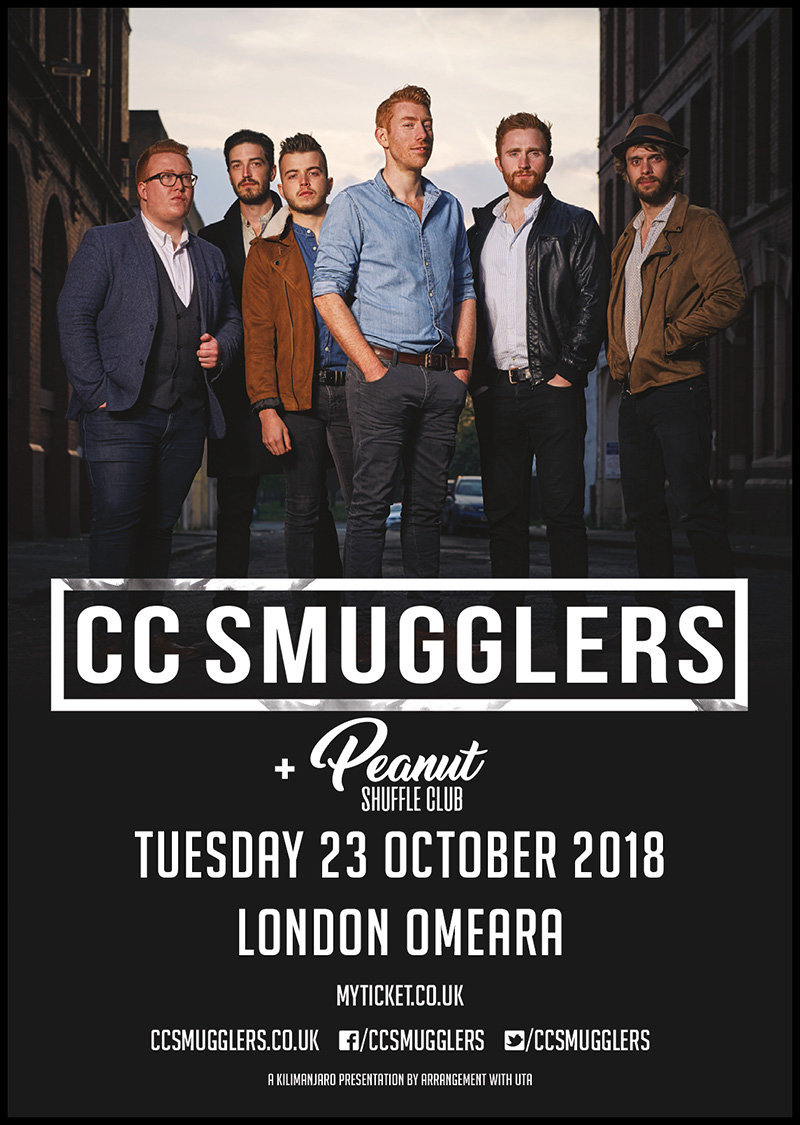 "There are buskers that will make you cry, they're so good", according to cult Americana artist Andrew Bird. "And then there are buskers that will take you to a place where sound and energy merge to create a kind of spiritual ecstasy, a joyful affirmation of life itself.
"
CC Smugglers
, who have made the transition from the street to the stage with consummate ease and considerable acclaim, exemplify the latter, and then some.
The band from Beds started out as "guerrilla buskers", hijacking queues waiting to see other artists, or commandeering underground trains and escalators. They got their big break by playing outside every UK tour date of the two-time Grammy Award-winning Old Crow Medicine Show.