Crowbar
VENUE:
Plug
view map
14-16 Matilda St, Sheffield, South Yorkshire, S1 4QD
All dates for Crowbar
Manchester

Manchester Academy 3

+ Dripback + Hammer of the Gods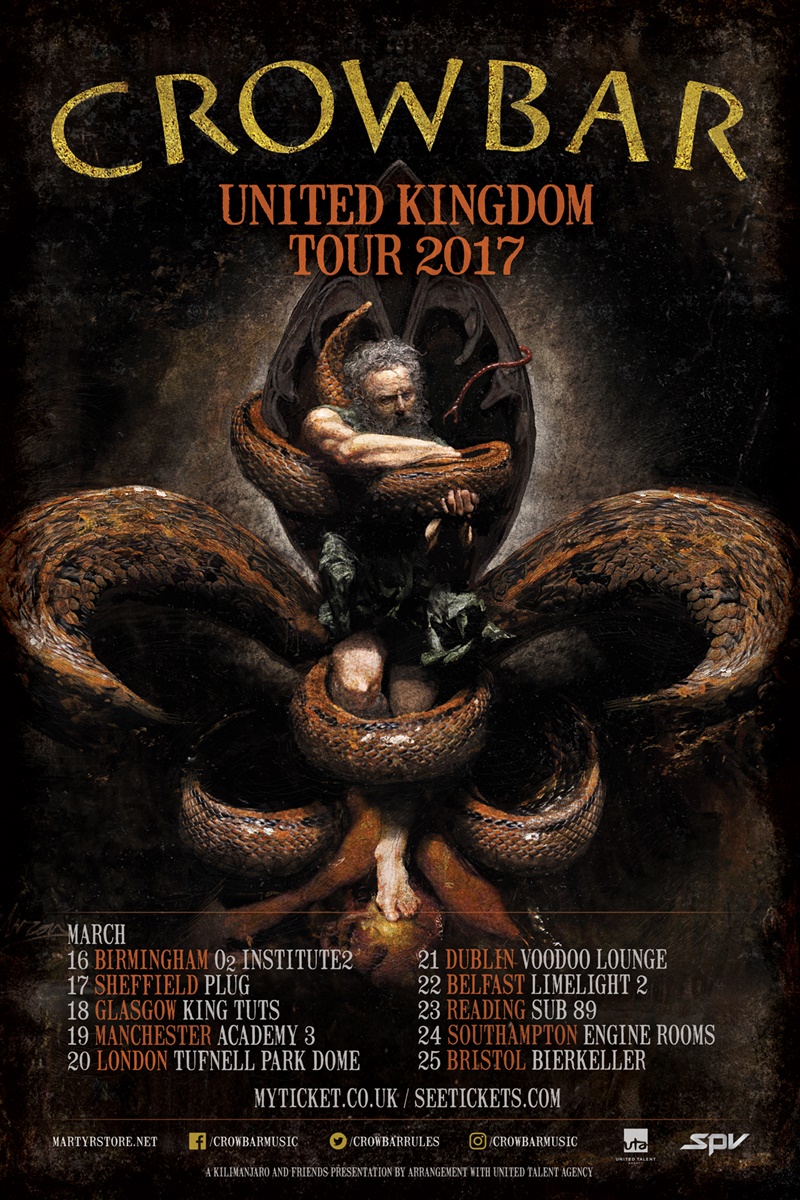 For nearly three decades, the name

Crowbar has been synonymous with HEAVY. Since rising ominously from the swamplands of New Orleans in 1990, they've been hailed internationally as one of the world's foremost purveyors of crushing, melodic sludge. Crowbar's eleventh and latest album
'The Serpent Only Lies'
is both an affirmation of the band's staying power and a nod to their legacy.