David Ford
+ Beth Rowley
VENUE:
Omeara
view map
6 O'Meara St, London SE1 1TE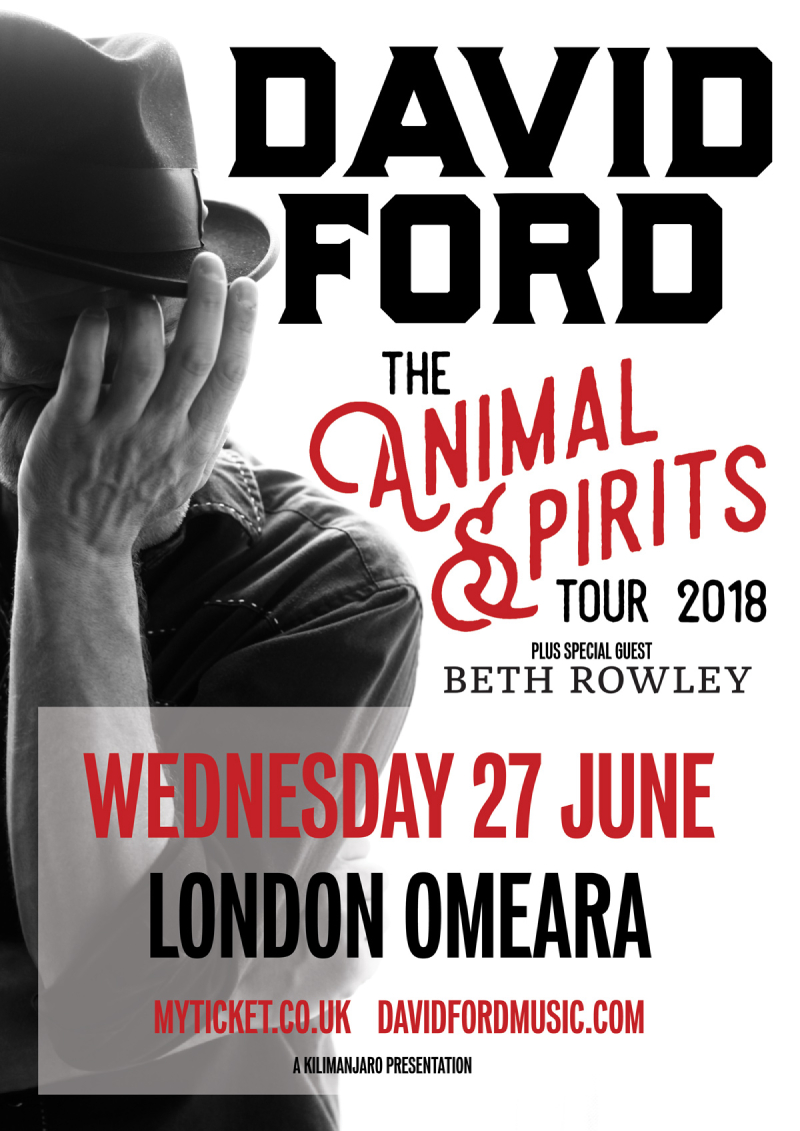 Multi-instrumentalist

David Ford

goes on tour with his most ambitious solo album to date,
Animal Spirits
, released on 11th May 2018 via AntiFragile Music.
The album is a collection of songs about economics, Ford explains "I became distressed at my ignorance on such a significant subject and so I began reading up on it. I soon became perplexed at how a scientific field populated by some of the most brilliant minds might arrive at such a disunited set of very well-reasoned opinions". Animal Spirits turns these themes into songs, tackling complex subjects in a way that is accessible, emotive and entertaining.