Jennie Abrahamson
+ Rondo Mo
VENUE:
Rich Mix
view map
35-47 Bethnal Green Road, London E1 6LA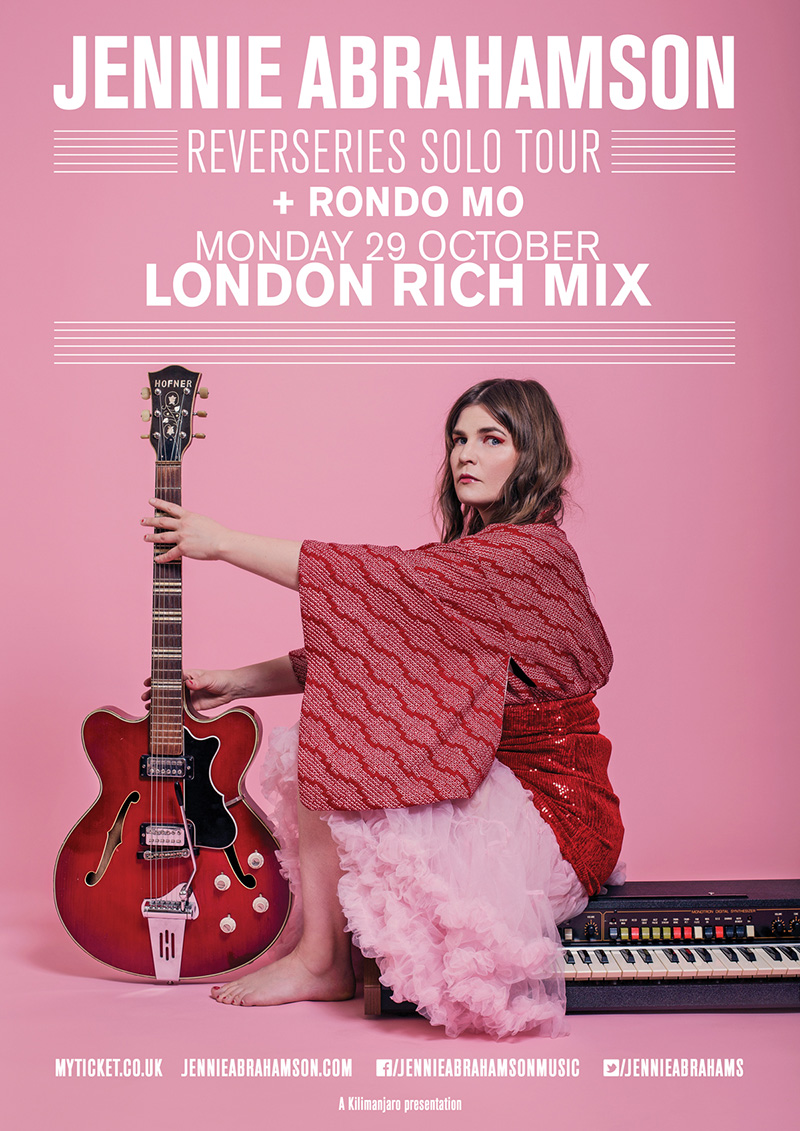 Jennie Abrahamson
released her critically acclaimed fifth album "Reverseries" in the beginning of 2017, amongst other ratings scoring a 10/10 in Sweden's most prominent music magazine Sonic. This grand and dreamy album, that was nominated Pop of the Year at P3 Guld (Swedish Radio awards), is both a summary and a further development of the sound she has evolved record by record; music with the ability to evoke clear images in warm colours, that mediates exact feelings; songs from different people's perspectives, that tie together personal experiences and unvarnished reflections with sharp observations of the surrounding world.
During the year after the release Jennie has been touring Europe with her band, while also taking part in several symphonic orchestra projects, singing for the laureates at the Polar Prize and touring with Loney Dear. In the autumn of 2018 she is headed out on a solo tour, to meet her audience in a more stripped down fashion.