Joey Page: Perhaps Under Stars That Would Stretch Forever (An Idiot Explains The Universe In Under An Hour)
+ To run until 26th August (excl Mon 13)
VENUE:
Just The Tonic at The Tron
view map
9 Hunter Square, Edinburgh, EH1 1QW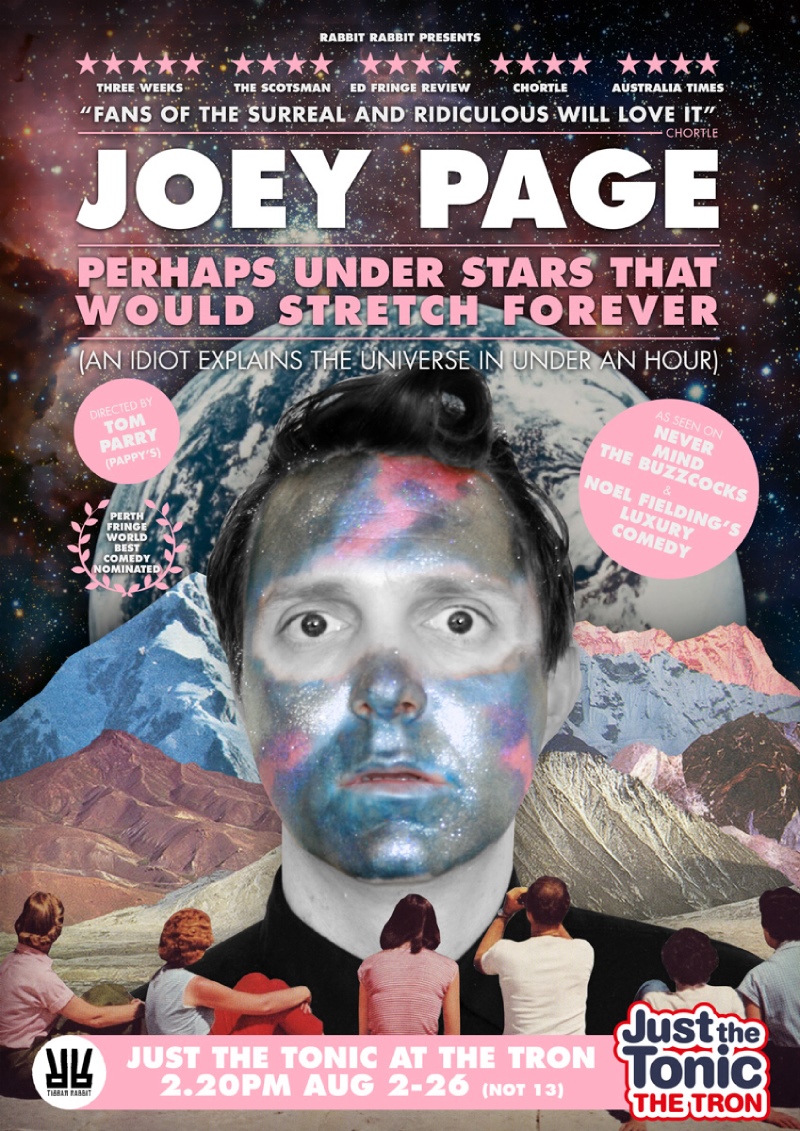 Joey Page: Perhaps Under Stars That Would Stretch Forever (An Idiot Explains The Universe In Under An Hour)

Edinburgh Fringe 2018
What's the point of all this? (Life.) Are there parallel universes? Want to learn everything you ever needed to know about the universe from an idiot? (Yes.) Is the world ending? (Probably.) Is Jupiter a bellend? (Definitely!) Joey is a boy with a washing machine-esque brain. Watch him make sense of the entire universe in 59 minutes. 'Spaced-out magical humour' ***** (ThreeWeeks). 'Fans of the surreal and ridiculous will love this' **** (Chortle.co.uk). 'Cheeky master of his craft' **** (Australia Times).