Julio Torres: My Favourite Shapes
+ as part of Edinburgh Fringe, to run from 3 - 27 August
VENUE:
Belly Laugh - Underbelly Cowgate
view map
66 Cowgate, Edinburgh EH1 1JX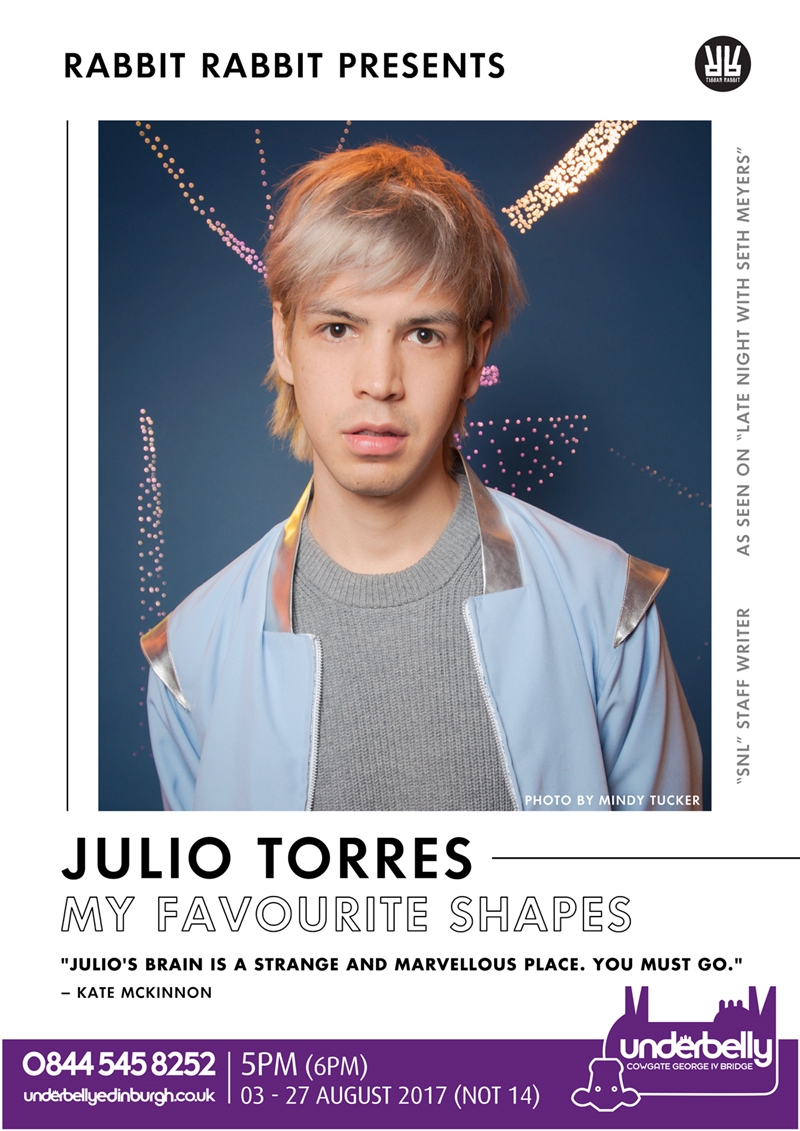 In his first solo show,

Julio

guides a camera through his favourite shapes: plexi-glass squares, triangles, spheres, a sad crumpled wrapper that reminds him of Melania Trump, a self-conscious Faberge who wonders if he's too much. The audience sees a projection of Julio's hands holding the geometric treasures, with musings, jokes and fantastical fictions they inspire. Saturday Night Live writer and JFL New Face, Julio appears on Louis CK's Horace and Pete, Late Night with Seth Meyers, and Comedy Central.

'
Delightfully alien sensibility
' (New York Times).
'
Julio's brain is a strange, marvellous place
' (Kate McKinnon)