Kaiser Chiefs
+ The Cribs + As part of Live at Chelsea 2018
VENUE:
Royal Hospital Chelsea
view map
Royal Hospital Road, London SW3 4SR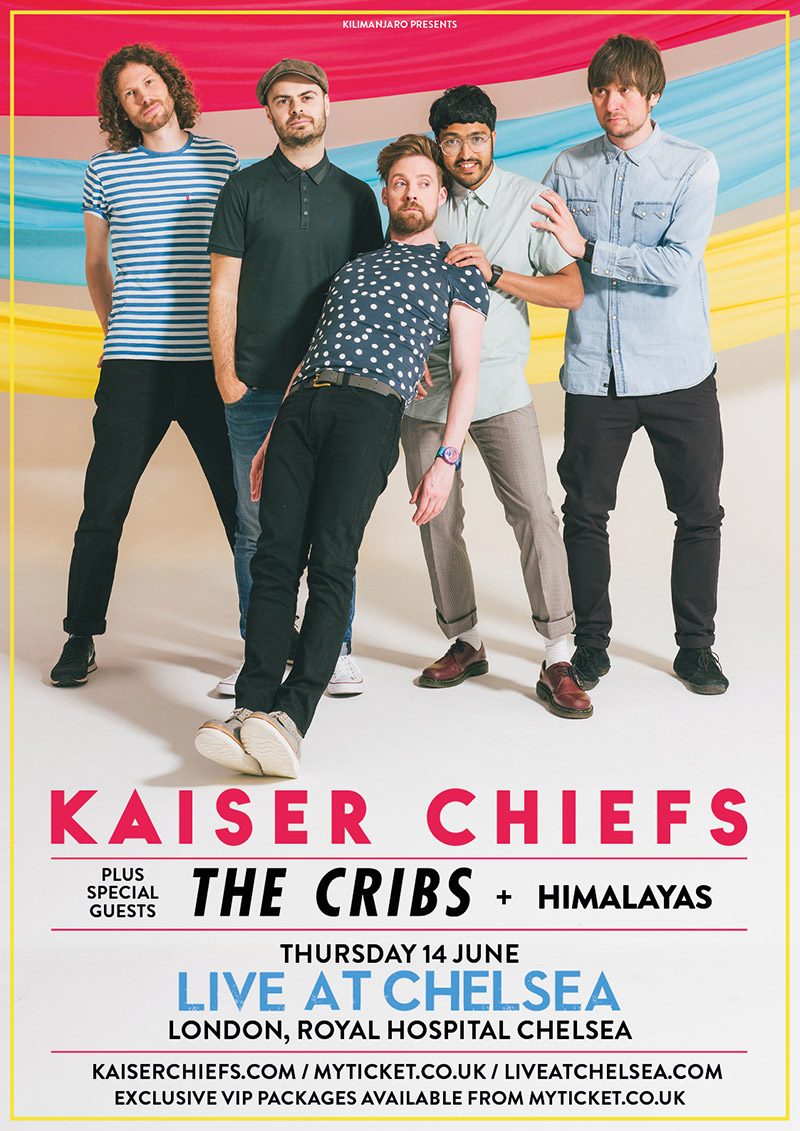 For more information, visit the Live At Chelsea 2018 website here:
http://liveatchelsea.com/
Kaiser Chiefs
have been announced to perform at the Live At Chelsea Concert Series 2018 in the idyllic grounds of the Royal Hospital Chelsea in West London. The group will headline the venue on Thursday 14th June 2018, as music fans across the capital will for the 4th year turn the grounds into one of the most unique live concert settings.

Over 13 years since their debut single '

Oh My God

' kickstarted an incredible run of hits for the indie-rock band. the Kaiser Chiefs will take to the stage at the Sir Christopher Wren designed site of the Royal Hospital as one of Britain's most commercially successful and critically acclaimed acts.