Lilly Ahlberg
+ Dan Crossley + Storme
VENUE:
The Waiting Room
view map
175 Stoke Newington High Street, London, N16 0LH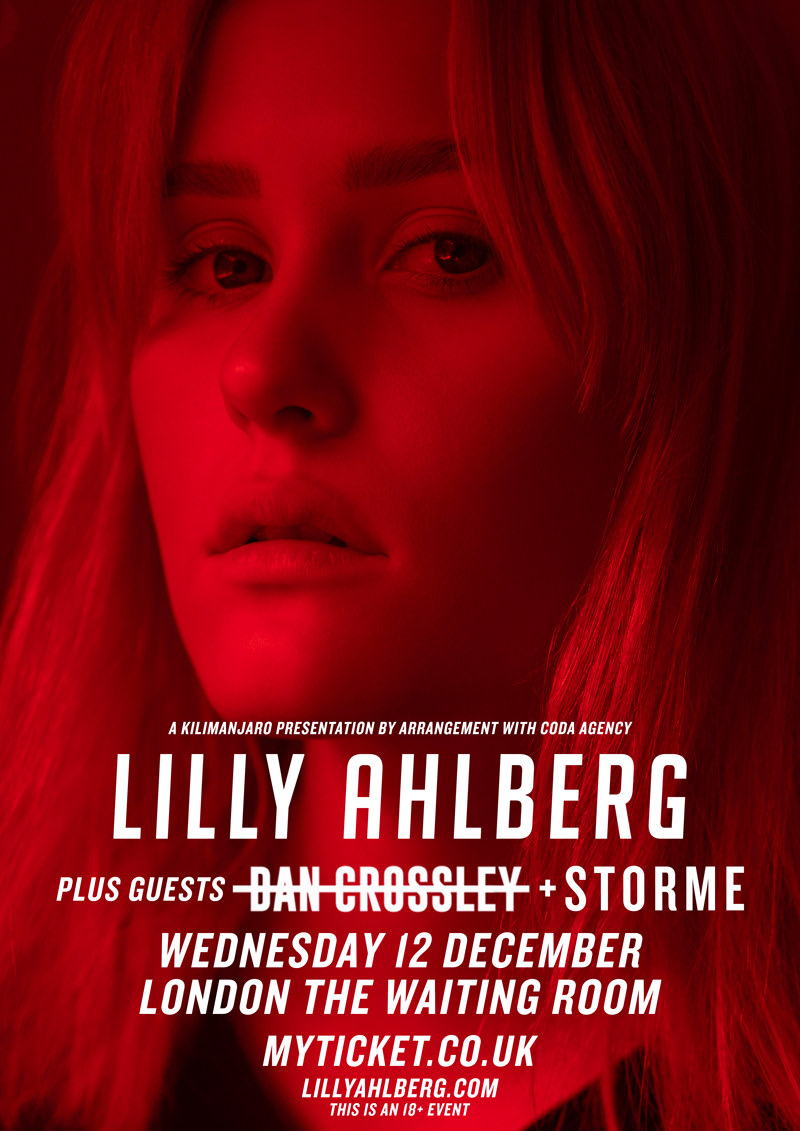 Wherever
Lilly Ahlberg
's found herself music has provided her constant both at home and online, where a community of fans quickly began to grow around her uploads. Lilly already boasts an impressive following on YouTube, with over 120,000 subscribers and videos that regularly top a quarter of a million views, but Lilly's journey to the precipice of stardom has by no means come overnight. She's been performing since the age of 14, despite initial scepticism.
Lilly's influences range from Astrid S and Dua Lipa to The 1975, James Blake and Niki & The Dove, but her music packs a sophisticated and creative twist that's 100% Lilly.
That's a vision she's brought to life by collaborating with talents like Norwegian duo The Uniøn, Swedish producer Nord, and UK pop maestro Jim Eliot (Ellie Goulding, Kylie, Halsey). "At the heart of it all," Lilly admits, "my lyrics are driven by a passion for figuring out how peoples' minds work."