Neon Waltz
+ Rosborough + Indigo Lo
VENUE:
Omeara
view map
6 O'Meara St, London SE1 1TE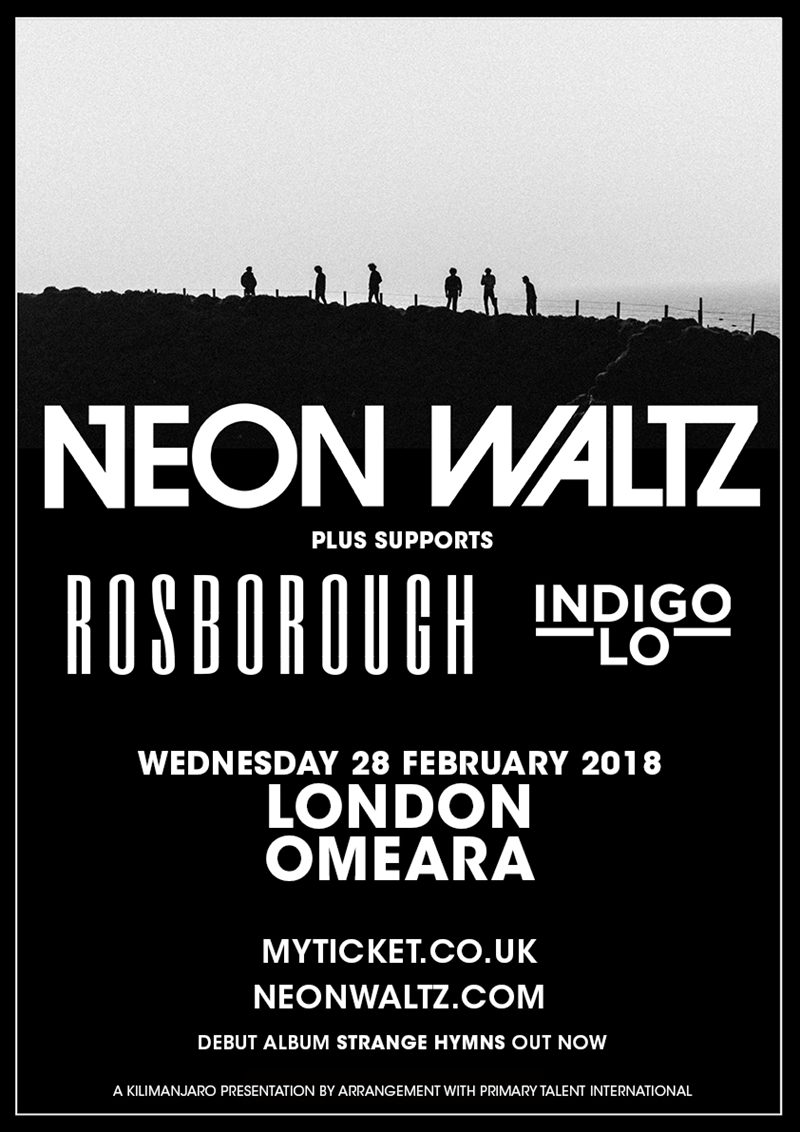 "

Scotland's coolest new gang" (NME) are Jordan Shearer (Vocals), Darren Coghill (Drums), Kevin Swanson (Guitar), Jamie Swanson (Guitar), Calvin Wilson (Bass) and Liam Whittles (Keyboards).

Without the songs, what becomes of a band? It's the start and end point for
Neon Waltz
, gathering influences from rain-soaked indie to Californian sunshine-flecked psychedelia amidst picturesque isolation, before converting the inspiration they have found into breathlessly crystalline, chiming, guitar-forward pop. Expansive choruses accompanied by fairground keyboards ring from a remote, semi-derelict house in a place where nobody will ever find them, but their ambition and gift for melody is a secret that even the windswept, castle-strewn highlands couldn't keep.