New Crush
+ Joel Culpepper
VENUE:
The Victoria
view map
451 Queensbridge Road, London, E8 3AS
All dates for New Crush
+ The Rhythm Method + White Kite + Pavan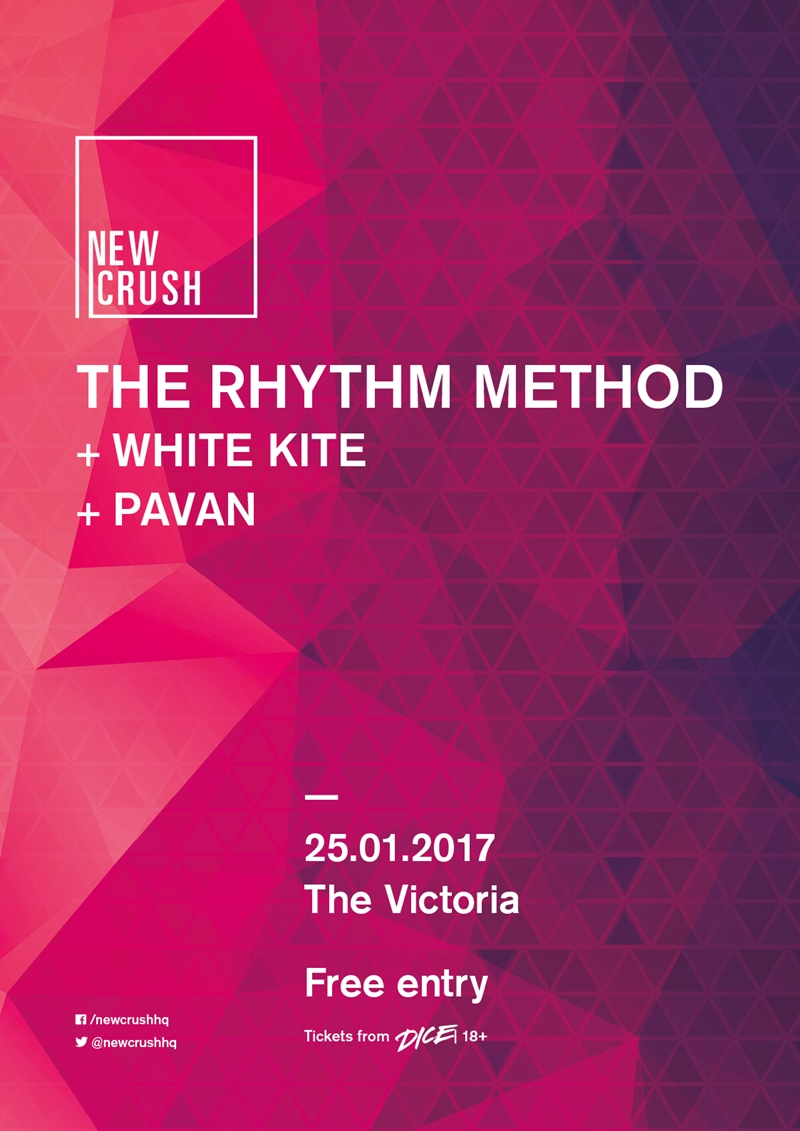 New Crush brings you the finest new music, live and free in London.



The Rhythm Method




The Rhythm Method

works. Joey writes the words. Rowan writes the music. They like TV theme tunes and related videos. They like radio stations in GTA San Andreas and the soundtrack to Bugsy Malone. They like Lover's Rock, Pub Rock and The Rock.



White Kite




White Kite

is a new electronic four-piece from London, who make brooding, experimental pop songs that blend heartfelt vocals with synthesisers, drum machines and electric guitars. The band recently completed the recording of their debut single at Paul Epworth's Church Studio with critically acclaimed producer Matt Wiggins. The single is due for release in February 2017 via new independent label LtdLtd.



Joel Culpepper


South East London based

Joel Culpepper

(Pronounced KUHL-PEPPER) is among a fresh crop of emerging acts breaking the mold. With a distinctive style inspired by British fashion and modern culture, Joel has been described as '
the UK's answer to Andre 3000 and Frank Ocean
'.