Patrick Martin
+ Luckie
VENUE:
St Pancras Old Church
view map
Pancras Road, London NW1 1UL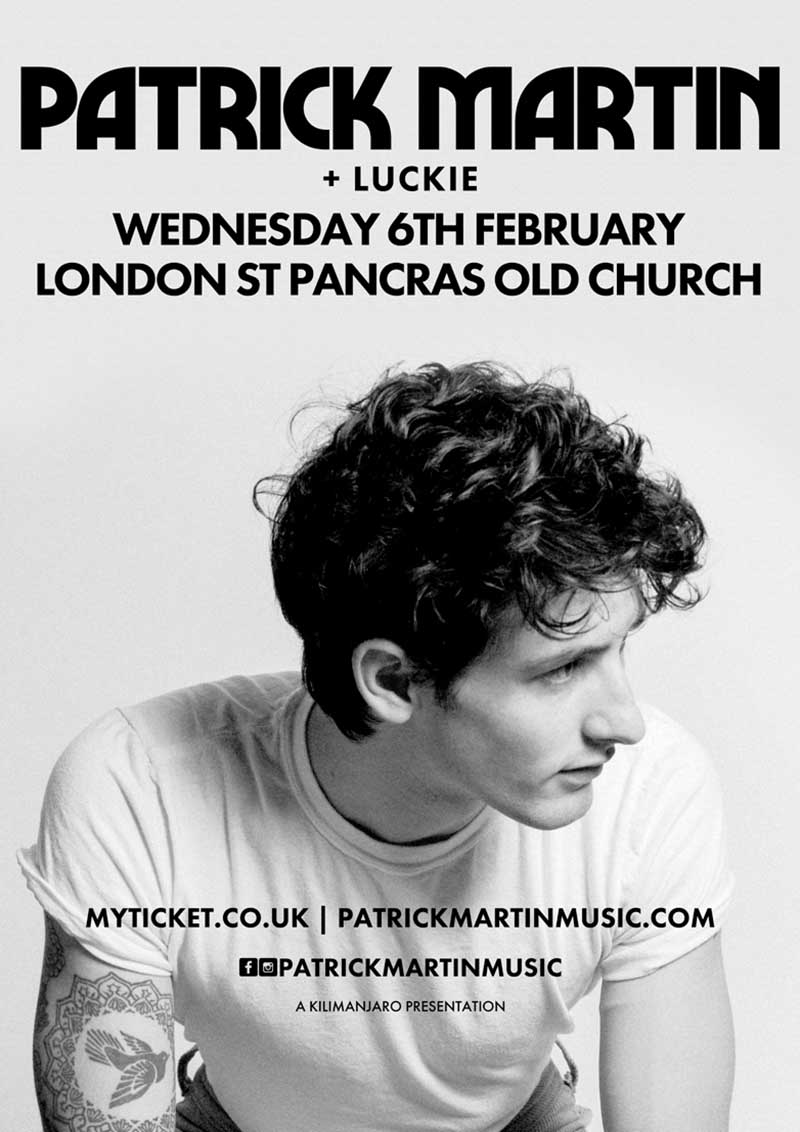 Patrick Martin
is a Los Angeles based artist and songwriter from Saukville, Wisconsin. He graduated from Marquette University in 2016 with a dual degree in psychology and philosophy, after which he threw himself into a career in music. Inspired by the likes of Queen, Jeff Buckley, and Coldplay, Patrick's left-of-center sound manifests itself in emotive anthems. His signature voice paired with emotional story telling leaves an audience with a sense of timelessness. His live experience includes a support performance for Martin Garrix at Summer Fest as well as an opening slot at Spring Awakening for headliner, Dillion Francis. Patrick is currently collaborating with creatives Corey Sanders, The Invisible Men, Jesse Mason, Justin Stanley, and Mark "Spike" Stent to record his debut album due in Summer, 2019.