The Brother Brothers
VENUE:
The Slaughtered Lamb
view map
34-35 Great Sutton Street, Clerkenwell, London EC1V 0DX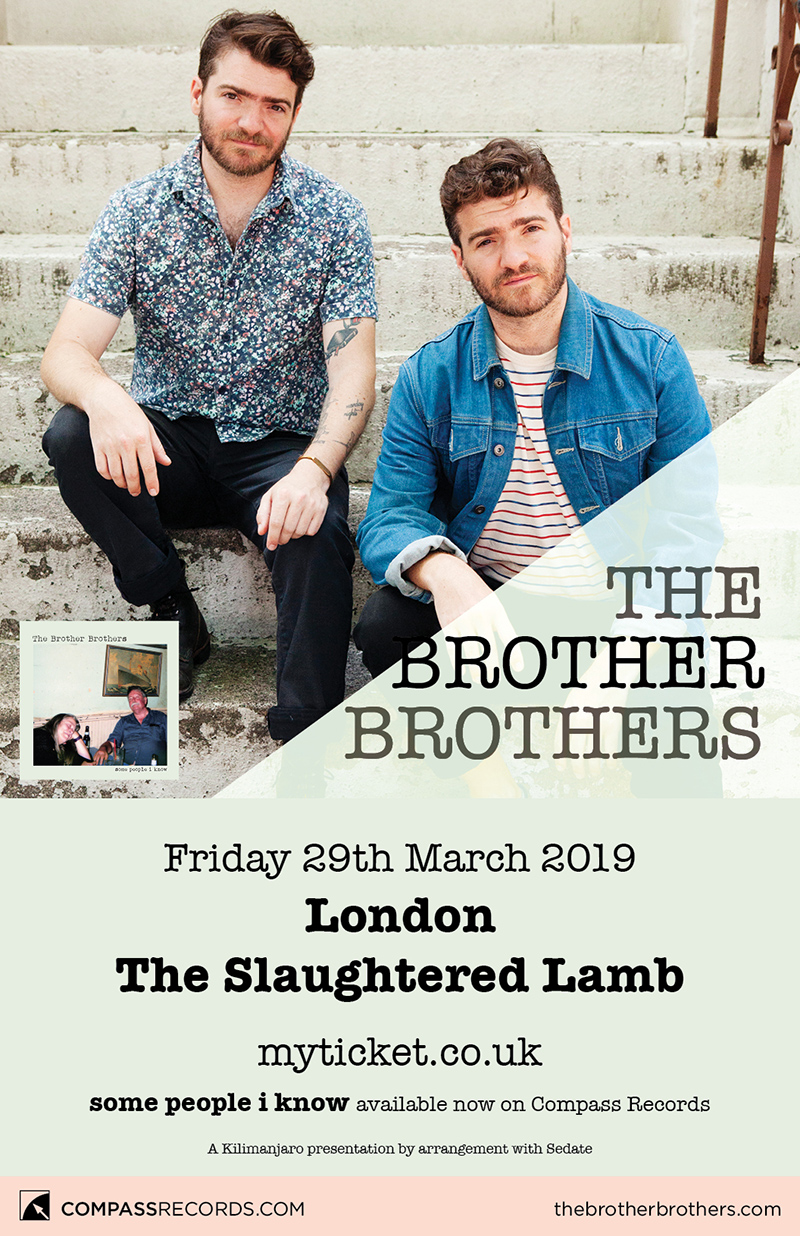 The Brother Brothers
are Adam and David Moss, identical twins carrying on the folk tradition for a new generation. Using minimal instrumentation, heartfelt lyricism, and harmonies so natural they seem to blend into one beautiful voice, the siblings draw on the energy and creativity of Brooklyn, New York for their full-length debut album,
?Some People I Know.
?