The Shimmer Band
+ Ivory Wave
VENUE:
O2 Institute3
view map
78 Digbeth High Street, Digbeth, Birmingham, B5 6DY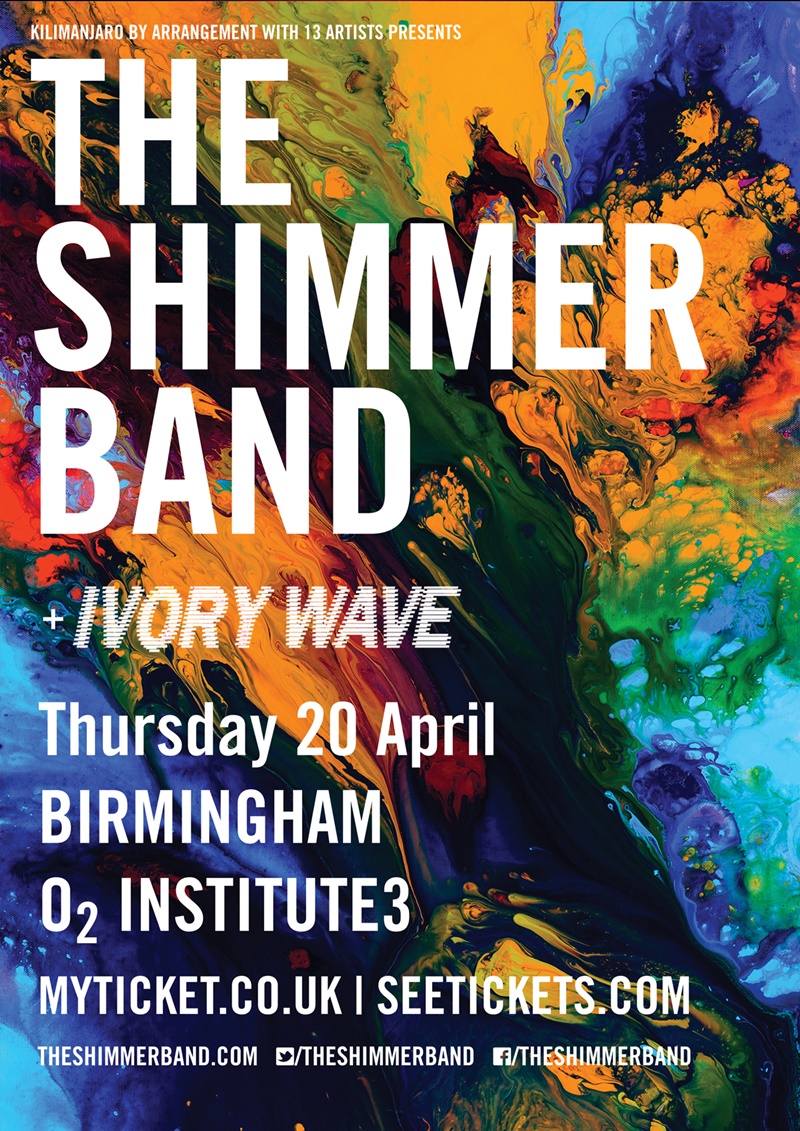 Hurtling out of the south of Bristol – and if you know Bristol at all, you'll know it's the south that matters –

The Shimmer Band

channel an explosive mix of rock 'n' roll and psychedelia that sounds at once gratifyingly familiar and yet thrillingly fresh. Oozing attitude like a raw wound seeps blood, the ?ve piece - Tom Newman (singer), Willz Hatcher (drums), Tom Smith (guitar / synths), Tom Kuras (bass) and Babsy (guitar) – capture the vitality and ferocity of the greats, adding their own triumphant swagger and brash gang mentality to instant anthems like the Suicidemeets-Sly-Stone chaos of '
Shoot Me (Baby)
', the stoned-but-soaring strut of '
What Is Mine?
' and the ecstatic victory call that is '
Freedom
'. Throw in the scorched fuzz of '
Freak City
' and '
Ya Ya (Uh Oh)
's suitably insouciant savagery and you'll ?nd a band whose edge is so sharp that you won't even feel it cut you wide open.