Tusks
+ SANDSCAPE
VENUE:
Omeara
view map
6 O'Meara St, London SE1 1TE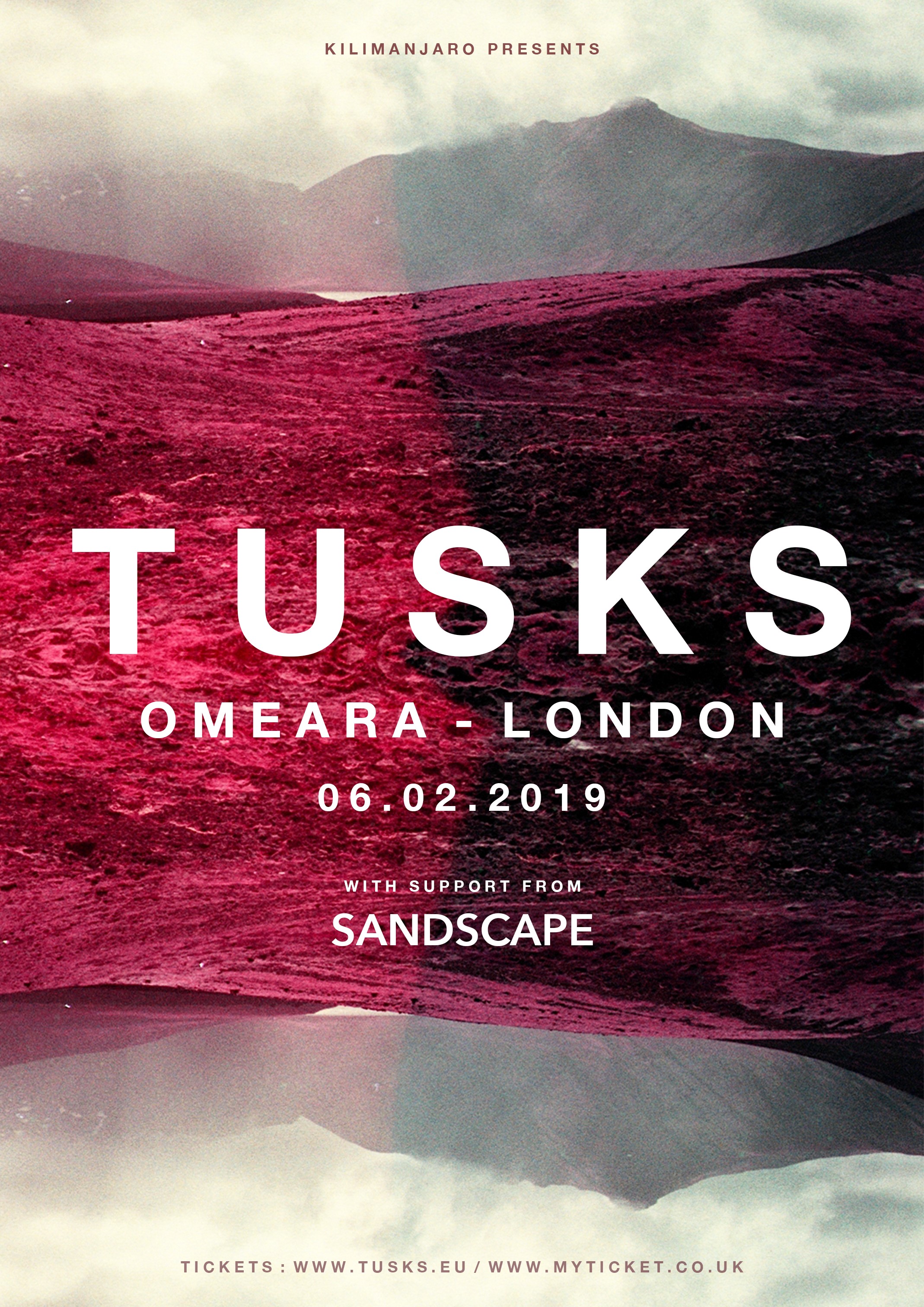 Dissolve, the debut album from rising Londoner
TUSKS
, is appropriately named: the sort of record you can't help but melt away into, disappearing into its mist of feather-soft vocals and soundscapey guitar climaxes and coming back cleansed. "The word really described what was going on in my life at the time and became quite poignant to me," says the songwriter, aka Emily Underhill, recalling the turbulent months in which the album was born: a period full of love & loss, with one track, 'Last', being a fierce fuck-you to a broken relationship.
After making a name for herself with 2014 EP Ink, the challenge here was to delve deeper into the storm of emotions around her than before. "I've definitely written some very raw and personal lyrics on this album, whereas before they've been subtle and hidden." There's no hiding TUSKS' talent on Dissolve, on which one of Britain's most exciting new indie voices hits a thrilling new stride.
Before Underhill was TUSKS, before Ink clocked up over a million streams on Spotify and grabbed the attention of Lauren Laverne, Annie Mac, the Line of Best Fit and many more, she was an "imaginative child" growing up on south coast town Hastings, where she'd fantasize about "other worlds to run around in" and experiment on her family's household piano. Her parents filled the home frequently with the sounds of Fleetwood Mac, whose 1979 album Tusk she'd name herself after having started to take music more seriously after studying music tech at college ("that record was one of those things that I thought would sound dated and old when I was 18 and moved out, but I actually ended up loving more and more").