Zeal & Ardor
+ BLANKET
VENUE:
Church
view map
177-179 Woodhouse Lane, Leeds, LS2 3AR
All dates for Zeal & Ardor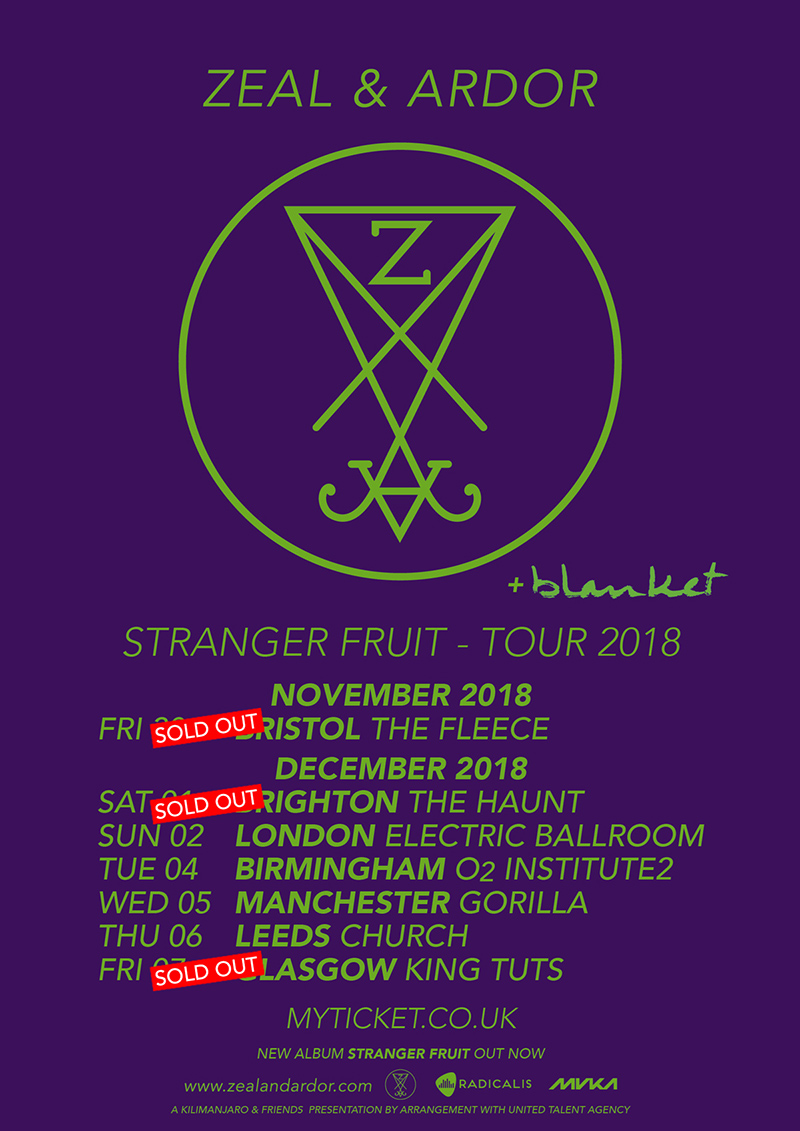 The past year has been a whirlwind for Gagneux and his band, with invitations to play massive festivals like Reading and Leeds colliding with offers to open for Prophets of Rage and Marilyn Manson.
Zeal & Ardor
made its debut North American appearance at Psycho Las Vegas 2017, with a short run of tour dates tacked on, including a NYC date at heavy metal haven Saint Vitus. Now, he's preparing to take Zeal & Ardor on the road.