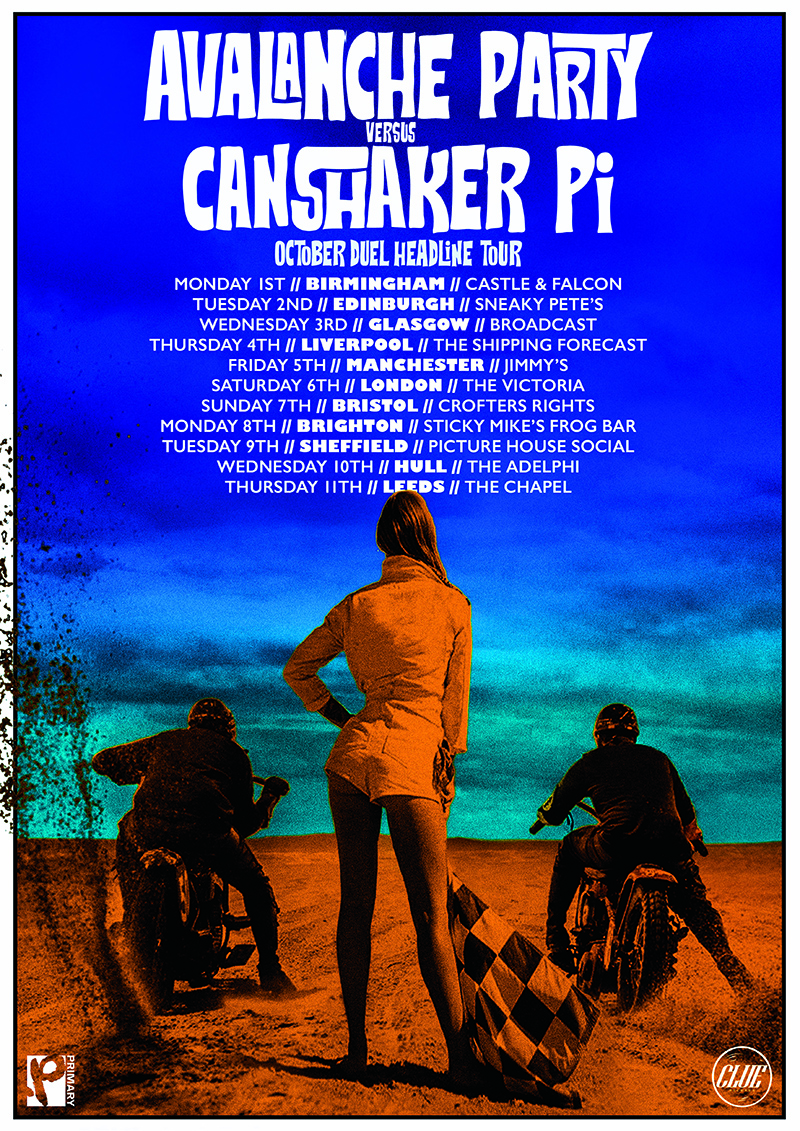 Avalanche Party
is feral garage-punk from the wild North Yorkshire Moors, hopped up on adrenalin and amphetamines. Their sound is intense and immediate, so new yet so familiar and brimming with an urgency that explodes off the stage like the front lines of a war you didn't even realise was being fought. Every note played through white knuckles, every word spat through gritted teeth. The beats blast like cannons while the guitars stampede like spooked stallions surging ever onward, snorting, snarling and tearing apart everything in their path.
Amsterdam-based quartet
Canshaker Pi
introduced their combustible brand of indie rock pretty much in storybook fashion. The band's well-received self-titled debut – released on Excelsior Recordings in 2016 – established all their innate qualities in spades: their ebullient pop writing, their manic bursts of noise, their sly and wisecracking lyricism. With some directive from producers Remko Schouten and Stephen Malkmus, the Canshakers funneled their lighting-in-the-bottle energy to the stage with glorious abandon.
Avalanche Party + Canshaker Pi
Birmingham

The Castle & Falcon

Liverpool

The Shipping Forecast

Bristol

The Crofters Rights

Brighton

Sticky Mikes Frog Bar

Sheffield

Picture House Social