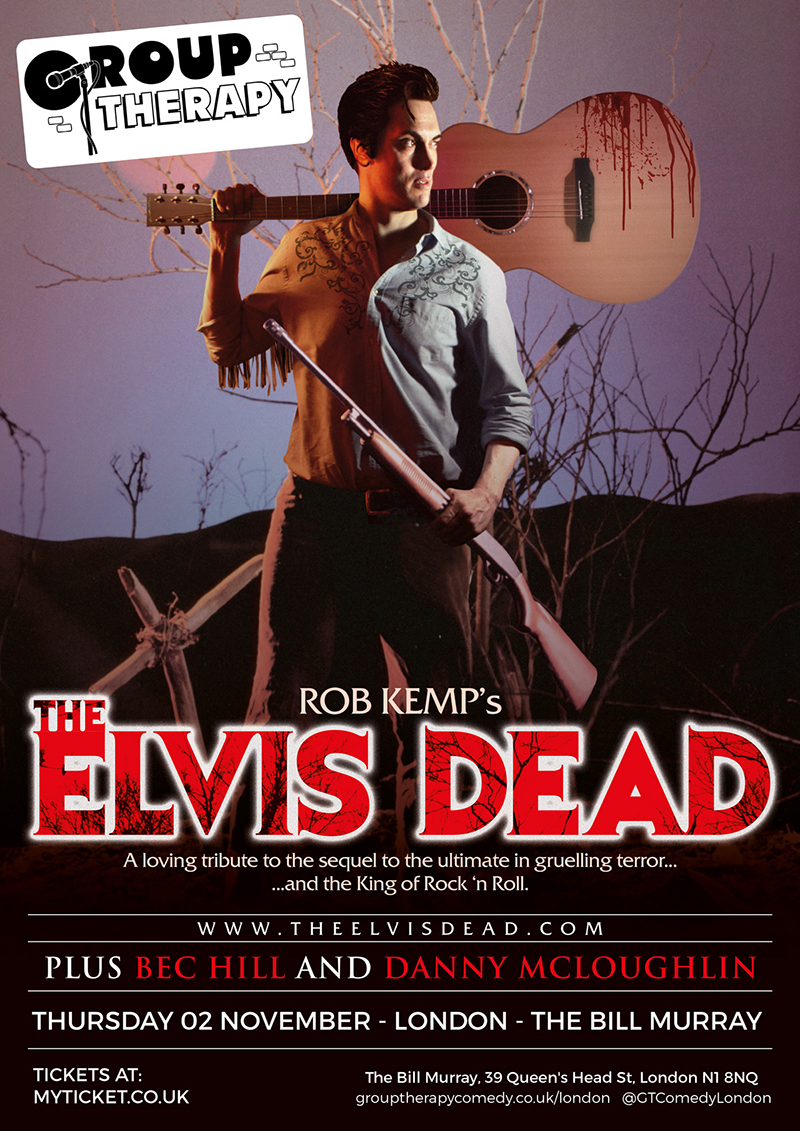 November's Group Therapy is a Halloween special! Headlined by THE cult hit of the Edinburgh Fringe 2017 –
The Elvis Dead
: Cult classic horror movie Evil Dead 2 reinterpreted through the songs of Elvis.
Elvis Aaron Presley is the quintessential rock star icon, with influence stretching across generations; Bruce Campbell is the quintessential B-movie horror icon, appearing with enough regularity to consider it habit, as Ash Williams in the Evil Dead movies (and TV show); Bruce also once appeared as Elvis in the 'soul-stealing mummy in a nursing home' movie, Bubba Ho-Tep; Rob Kemp loves all of these things, and (very occasionally) has been told that he bears a passing resemblance to Bruce Campbell (we're not here to discuss the accuracy of this observation, just accept that it happened).
Every now and then, an idea strikes that seems extremely absurd, and yet at the same time bizarrely fitting. With this being the case, the only logical thing to do is don a jumpsuit (blue and brown, naturally) and sing your way through as much of the plot of Evil Dead 2 as you can in 48 minutes.
JOIN US!
Brooklyn Brewery presents: Group Therapy
+ The Elvis Dead + Bec Hill + Danny McLoughlin

Show Starts 21:00