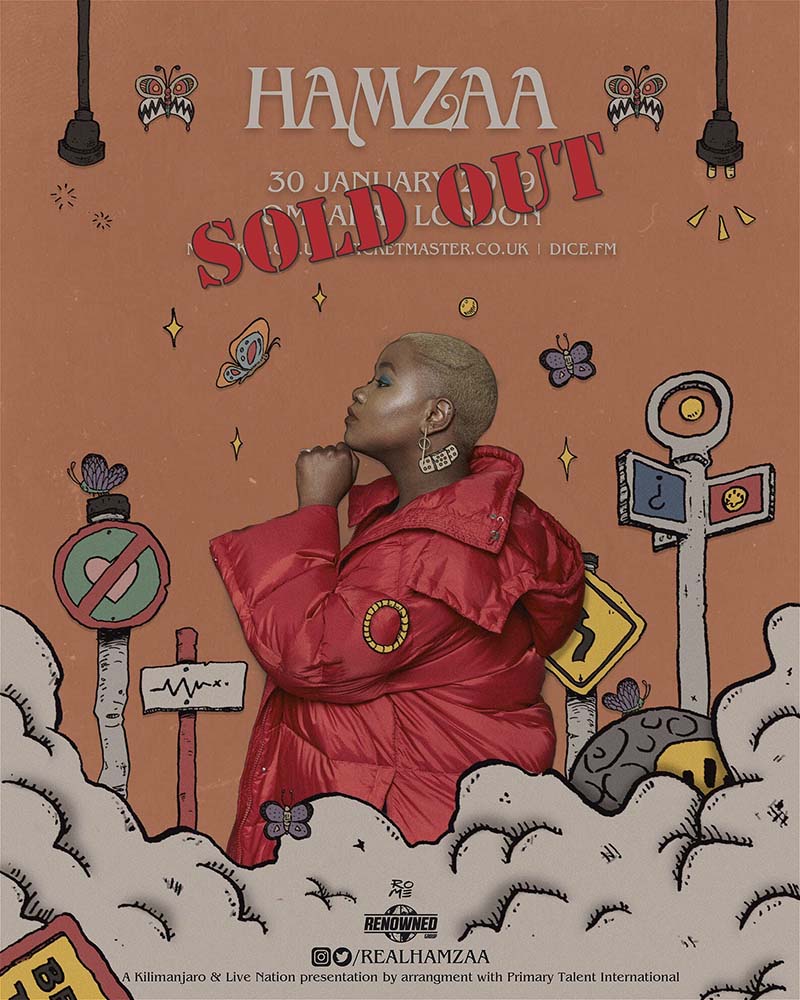 Hamzaa
is a 19-year old R&B/Soul-singer, songwriter and producer, hailing from Hackney, East London. Earlier this summer she released her debut single
Stranded Love
, that told the story of her first great heartbreak. She then followed this up with her second single,
You
, with its sugared-layered acoustic soul. Hamzaa performed this track on the most recent series of BBC's Later with Jools Holland, vowing audiences and gaining new fans.
In the few short months Hamzaa has had music out, she has already had over 1.4 million streams across Spotify and Apple UK. An accomplished pianist, Hamzaa began learning the piano at the tender age of four-years-old and five years later, the pre-teen would begin to write and produce her own songs to try and express and understand her feelings.
Having spent the past year writing and creating music, Hamzaa recently released her debut EP
First Signs of Me
on 01 Nov 2018. The six-track EP is a collection of work, that tells the story of her first great heartbreak; the good, the bad and the ugly, in a way that's painstakingly raw and honest.