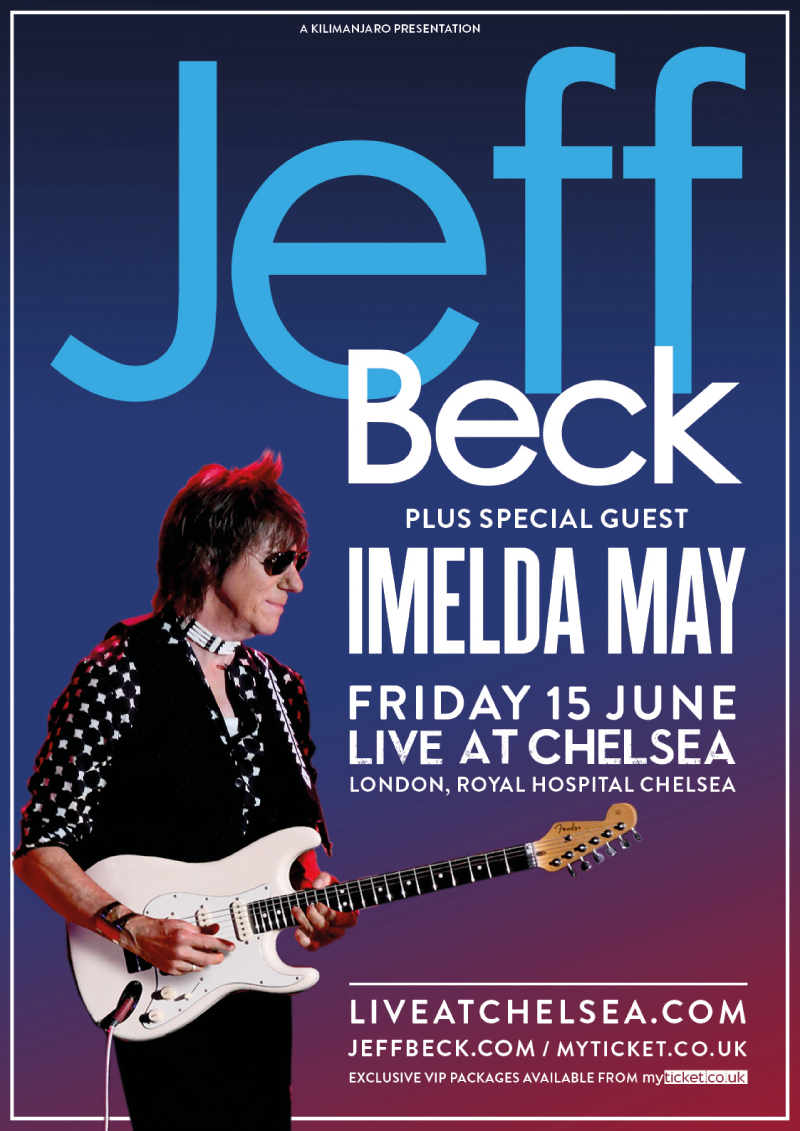 Jeff Beck
has been announced to perform at the
Live At Chelsea
Concert Series 2018, completing the line-up of shows in the idyllic grounds of the Royal Hospital Chelsea in West London. The Grammy-winning guitarist will headline the venue on Friday 15th June 2018, as music fans across the capital will for the 4th year turn the grounds into one of the most unique live concert settings.

Widely regarded as one of the greatest guitarists of all time, meriting an inclusion in Rolling Stone's list of the all-time top 100, Jeff Beck's distinguished 50-plus year career in music has seen him twice be inducted into the Rock And Roll Hall of Fame – once as a member of
The Yardbirds
in 1992, and again in 2009 as a solo artist.

Beck has also won an incredible eight Gammy Awards, and has and has recorded with everyone from Stevie Wonder and Buddy Guy to Tina Turner and Mick Jagger.

He released his most recent studio album, 'Loud Hailer', in 2016 to critical acclaim, and that year he also performed a special concert at the Hollywood Bowl marking 50 years in music. This show was released in 2017 as the live album 'Live at the Hollywood Bowl', and features Beck performing tracks such as 'For Your Love', 'Beck's Bolero', and 'Cause We've Ended As Lovers'.
You may also like Yes ft ARW, Roger Hodgson, and Joanne Shaw Taylor.
Jeff Beck
+ Imelda May (As part of Live at Chelsea 2018)

London

Royal Hospital Chelsea