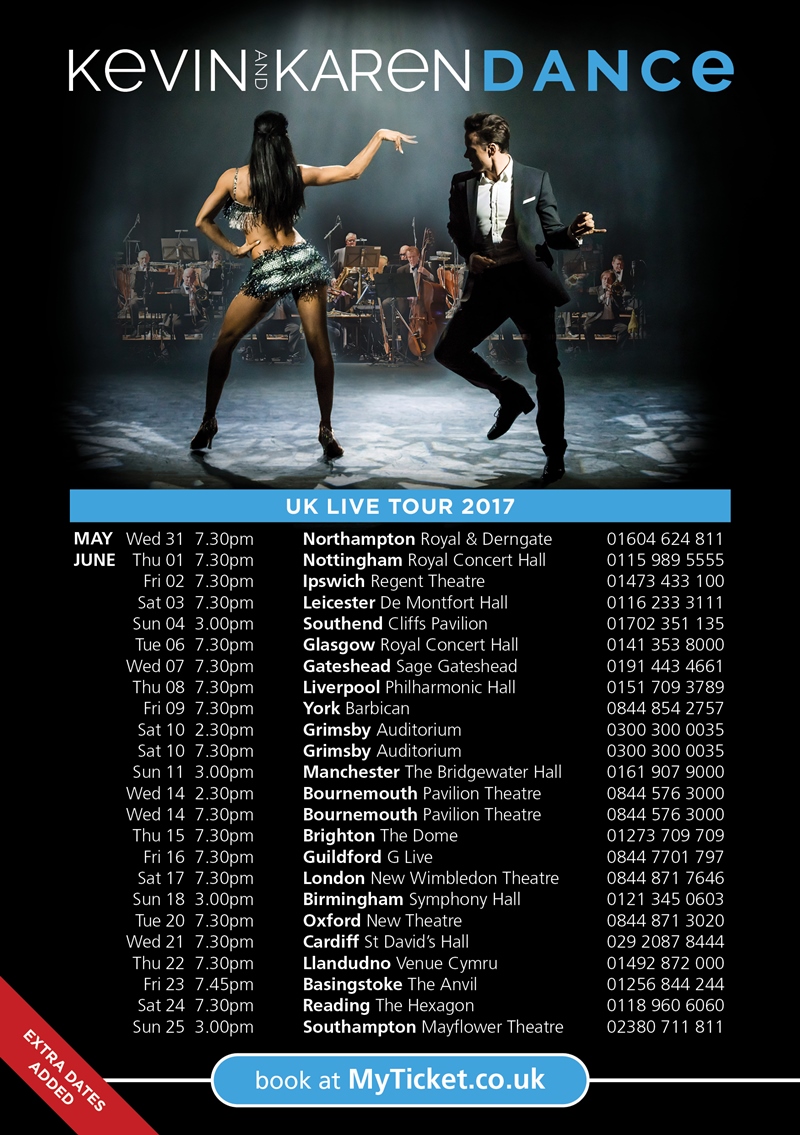 In 2017,
Strictly Come Dancing
pro couple
Kevin and Karen Clifton
will tour the UK together for the very first time with their sensational, new live show – a sultry, hip-swinging journey through the Waltz, Cha Cha, Fox Trot, Tango and Salsa. It's a high-energy performance filled with sassy tunes, heart-pounding choreography and sparkling costumes. Due to high ticket demand Kevin and Karen are delighted to announce an extra six dates at venues in: Oxford, Cardiff, Llandudno, Basingstoke, Reading and Southampton.
The couple, who met on stage and got engaged during a live stage performance on Broadway are delighted to be touring their very own stage show and will dazzle audiences as they weave their own spellbinding style of ballroom magic.
Kevin and Karen's most famous, edge-of-your-seat routines are brought to the stage propelled by passion and will be pushing Ballroom and Latin choreography through the roof. The show is backed by a supporting cast of dancers with a live 12-piece show band and each venue will be offering members of the audience an opportunity to be up on stage to dance with Kevin and Karen in the spotlight.