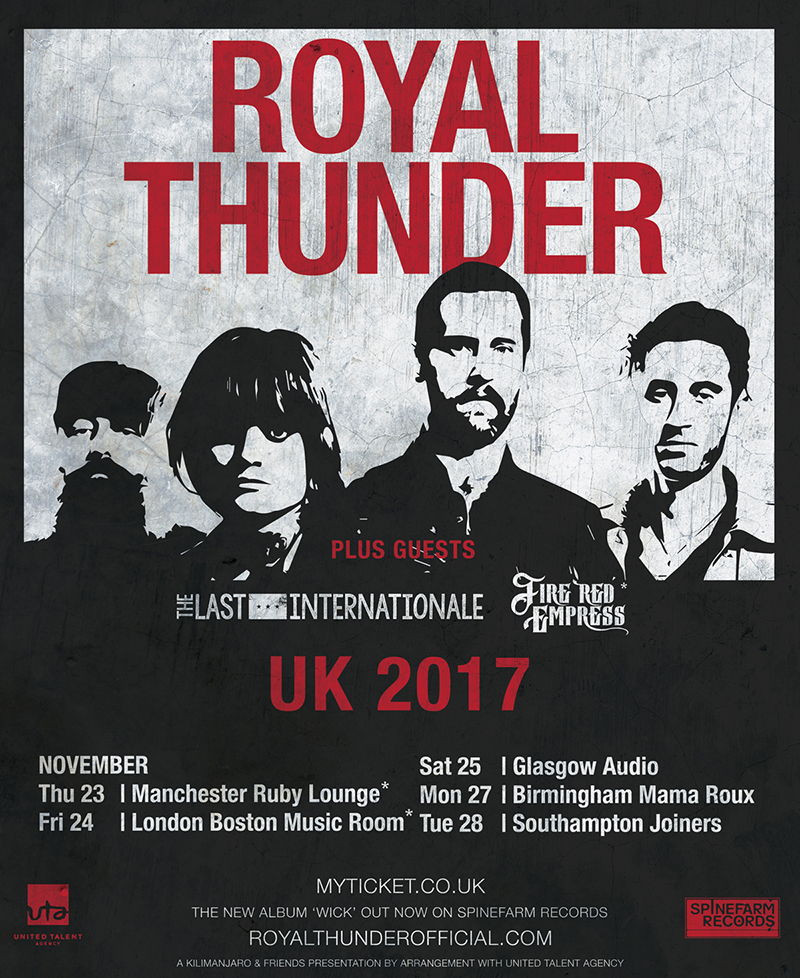 It's 2017 and after making perhaps the toughest album of their career,

Royal Thunder are coming out swinging. The Atlanta based four-piece (Mlny Parsonz – bass/vocals, Josh Weaver – guitar, Evan Diprima – drums, Will Fiore – guitar), once memorably described as playing, '
a revved-up Southern hard rock that howls like Led Zeppelin astride a psychedelic unicorn
', are, with
WICK
, reaching their tipping point. Following 2007's self-titled EP (reissued four years later by Relapse Records), 2012's
CVI
and 2015's critically acclaimed
Crooked Doors
, Royal Thunder's fourth release is an accumulation of shared experience, musical and otherwise, making art out of adversity and imbued with a new melodic succinctness that's borne out of a band who've spent the last few years growing up together.
The Last Internationale
was formed on the streets of NYC by classical/folk singer Delila Paz and blues guitarist Edgey. They started by writing and performing politically charged songs with such titles as

'Workers of the World - Unite!'

Soon after, Delila picked up the bass and a drummer was incorporated in their live shows for a more electrified rock and roll sound rooted deeply within the rebellious spirit of CBGBs.