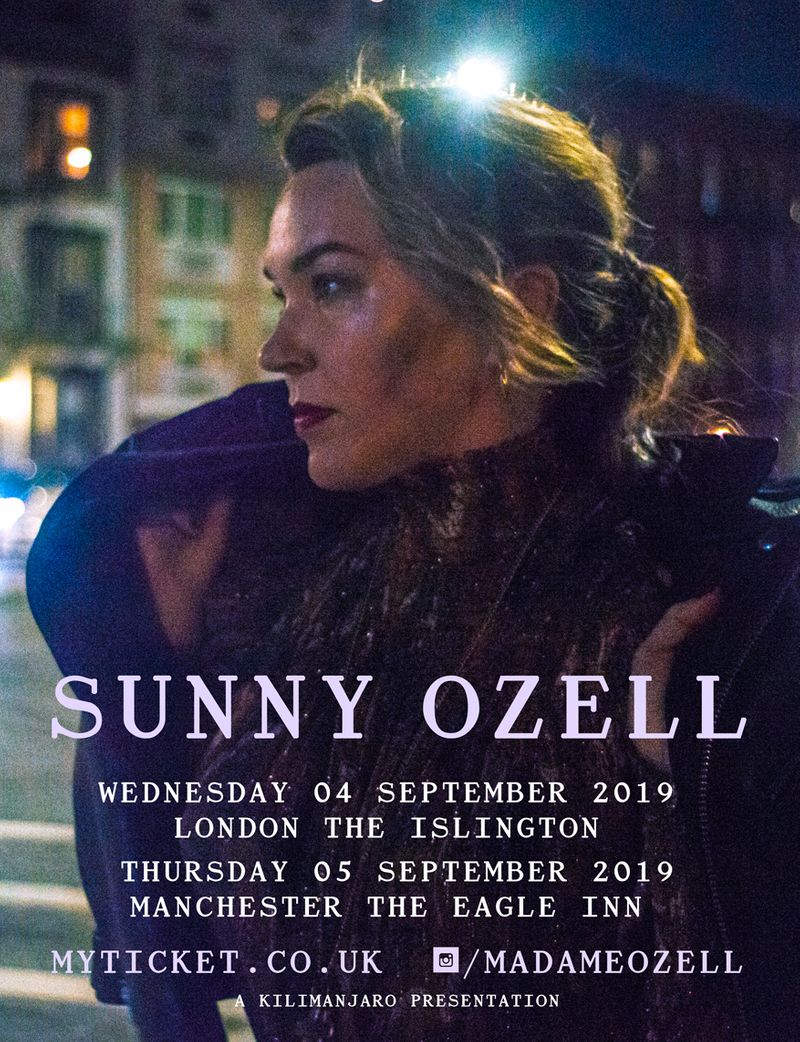 Americana singer-songwriter Sunny Ozell has announced shows in London and Manchester, as well as performing at The Long Road Festival this September, ahead of the launch of new album, 'Overnight Lows', due for release in early 2020.
The New York / LA based performer will perform full band shows at The Islington in London on Wednesday 4th September, and The Eagle Inn in Manchester on Thursday 5th September, before a set on the Crossroad County Stage on Sunday 8th September.
To coincide with these shows, she will also release the first track from forthcoming new studio album, 'Driving Highways', on 13th September. The track is an evocative, groovy yet stated ode to Sunny's experiences driving across the wild, unpopulated land of her home state of Nevada with its roads that stretch on forever, with a wistful Americana, Blues and Roots sound.