2CELLOS
+ The Lounge Kittens (as part of Kew the Music 2018)
VENUE:
Kew Gardens
view map
Kew, Richmond, Surrey TW9 3AB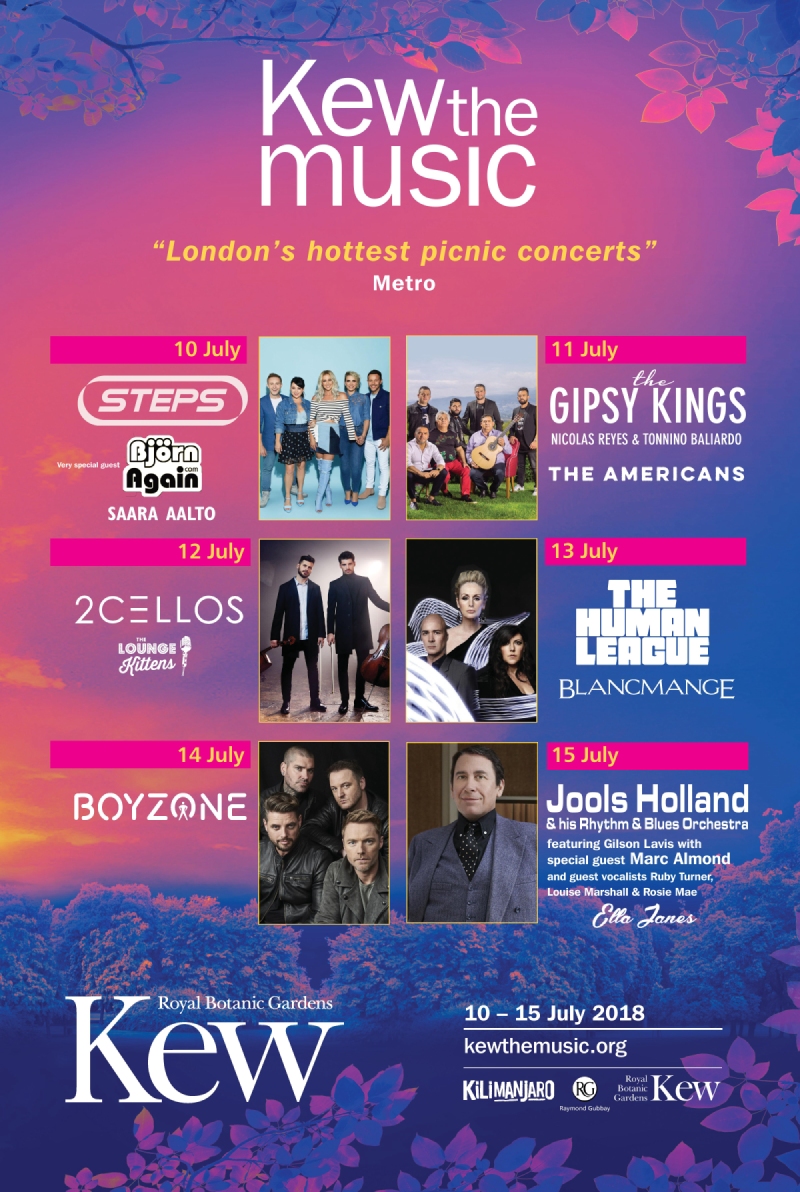 For more information, visit the

Kew the Music 2018

website here: http://kewthemusic.org/

Kew the Music is a glorious week-long festival of summer picnic concerts set within the stunning and iconic grounds of the Royal Botanic Gardens, Kew. The 2018 concerts run between Tuesday 10 July – Sunday 15 July with a fantastic line up that offers something for everyone.

A series of sensational summer evenings, with an eclectic mix of artists guaranteed to appeal to all generations of music lovers, the popular concerts make the perfect outing for the whole family to enjoy. Guests are welcome to bring their own food and drink, or to enjoy the open-air bars and tasty street food stalls.





Thursday 12 July -

2CELLOS


In 2016 they sold out Hammersmith, in 2017 they sold out both London Palladium and the Royal Albert Hall …. Now for 2018, 2CELLOS bring their incredible sound and high energy performance from classical to pop and rock with everything in between to Kew Gardens for their only LIVE London show. Expect the biggest hits from across their albums.. Score, Celloverse, In2ition and the self-titled album 2CELLOS. Having forged a signature style that has made them a sought-after international sensation, the blockbuster Croatian cellists Luka Sulic and Stjepan Hauser rock the world. They fearlessly play with true virtuosity and know no limits when performing live.