Brother Firetribe
+ feat. Nightwish guitarist Emppu Vuorinen + Shiraz Lane
VENUE:
The Borderline
view map
16 Manette Street, London, W1D 4AR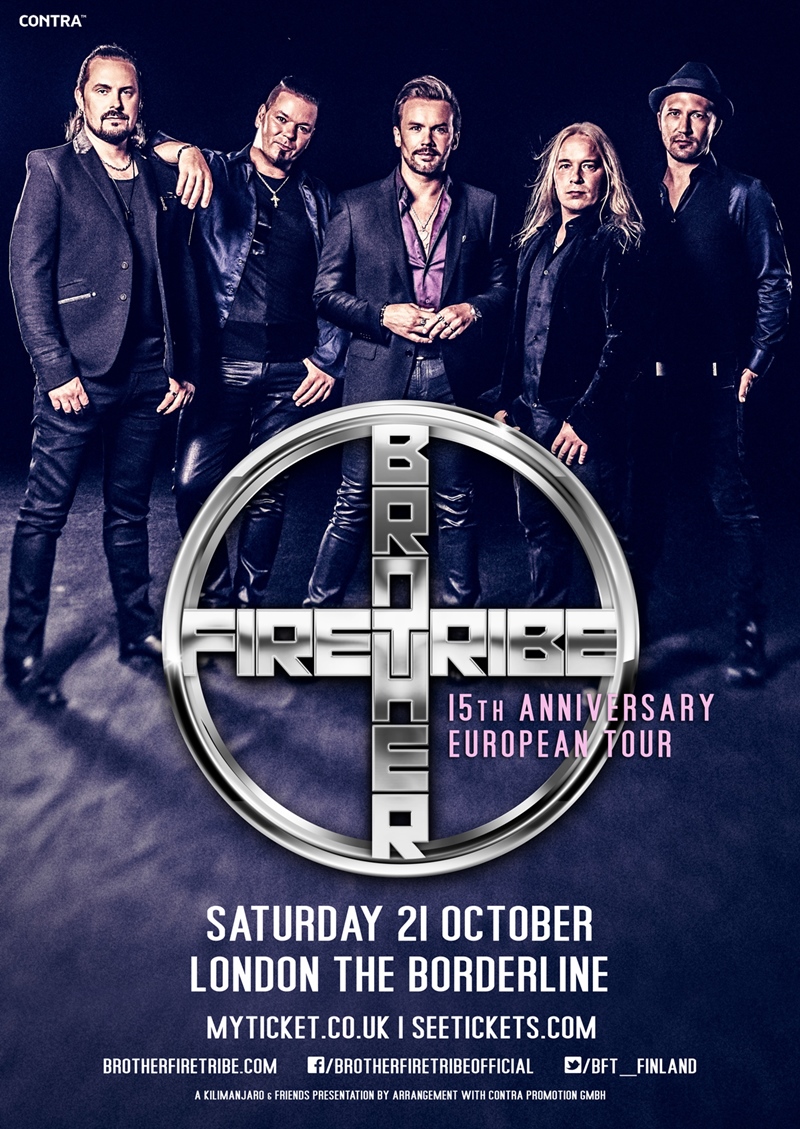 Infectious, contagious, feel good hook laden melodic rock with flash and balls. That's

Brother Firetribe

for you. An AOR band from Finland, Brother Firetribe was founded in 2002. Influenced by the glory days of such stadium rock giants as Journey and Van Halen coupled with the glam of such acts as Skid Row, Brother Firetribe (the name is a silly in-joke involving a Finnish tennis player) signed a deal with Spinefarm Records in 2005, and dropped its 1st album – simply titled "
False Metal
" in June 2006. Well received both critically and commercially in Finland, the band was unable to tour, with guitarist Emppu Vuorinen being part of Finnish rock legends Nightwish and vocalist Pekka Heino a member of his then-band Leverage.