Colin Cloud: Psycho(logical)
+ as part of Edinburgh Fringe, to run from 1 - 27 August
VENUE:
The Grand - Pleasance Courtyard
view map
Pleasance Courtyard, 60 Pleasance, Edinburgh EH8 9TJ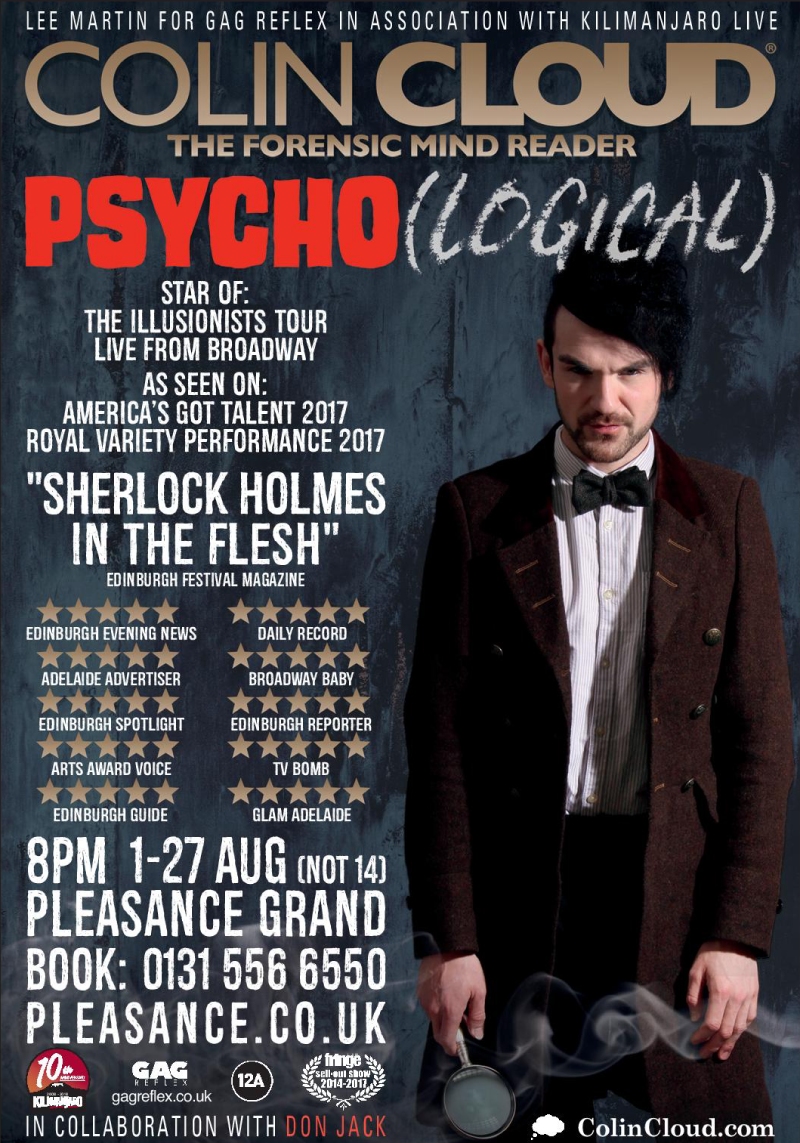 Colin Cloud's astounding deductions and outrageous stunts have stunned audiences worldwide.
Psycho(logical)
is a thrill ride where your thoughts and imaginations will guide and mislead you before ultimately revealing the truth. You may find the answers to what you're looking for – if you can deal with the shock. For better or worse, you'll be altered forever. You have been warned.
Total Fringe sell-out 2014-2017.
***** (
Edinburgh Evening News
).
***** (
Daily Record
).