Gnarwolves
+ Kamikaze Girls + Rough Hands
VENUE:
Riverside
view map
Neptune House, 1 The Close, Newcastle upon Tyne, Tyne and Wear NE1 3RQ
All dates for Gnarwolves
Leeds

Brudenell Social Club

Kingston-Upon-Thames

Fighting Cocks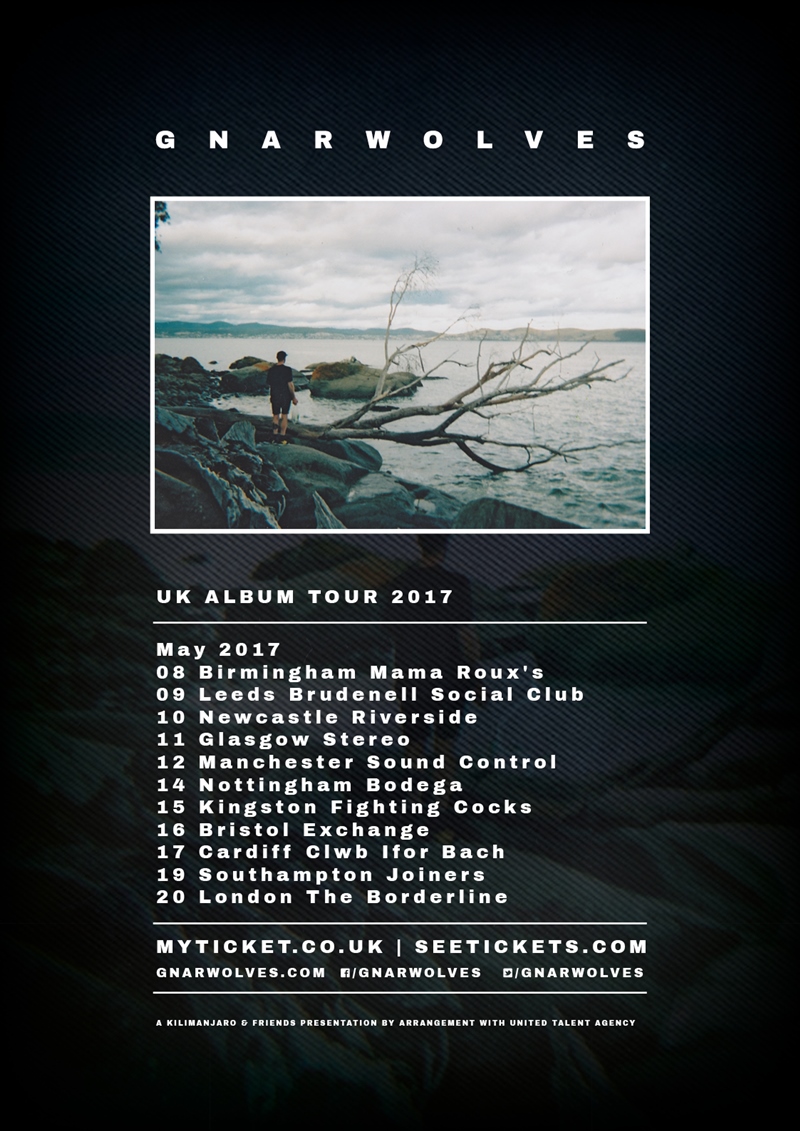 Punk rock – perhaps more than any other genre in modern times – has been diluted, distracted and bastardised away from its original blueprint. A pale facsimile of its former self. Yet when they broke onto the scene in 2012, Brighton's
Gnarwolves
injected a hefty (and much-needed) shot of energy, boldness and no-fucks-given attitude that resonated immediately and with extraordinary intensity. Across a collection of short, sharp and charmingly ramshackle EPs and a stunning self-titled debut album, they captured the zeitgeist of a youth disaffected with austerity and cultural homogenisation and set about re-focussing attention onto community, DIY ethic and an unshakeable belief that punk really can save your life.