Goldheart Assembly
VENUE:
ULU Live
view map
Malet St, Bloomsbury, London WC1E 7HY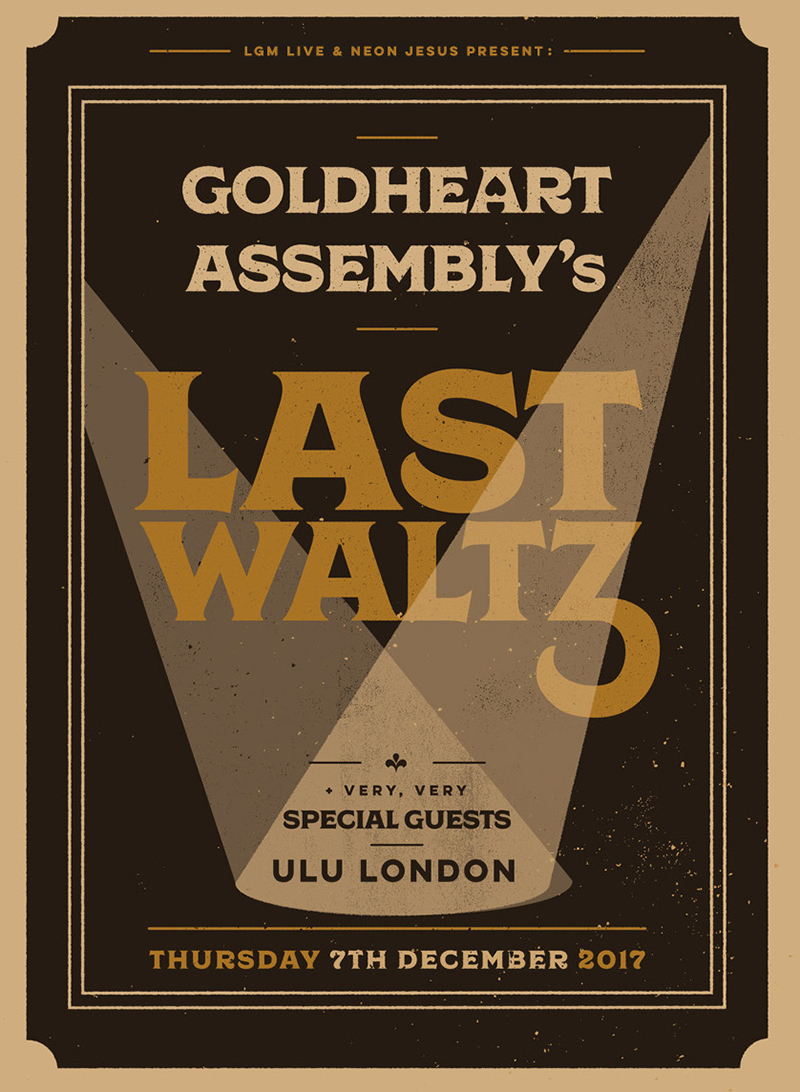 Goldheart Assembly
consist of John Herbert (vox / guitar), James Dale (vox / bass), Nicky Francis (drums / vox), Jake Bowser (key- boards / vox) and Kyle Hall (guitar). But not for much longer, as the ever-inquisitive quintet are bowing out with a special one-off show at London's reborn ULU venue on December 7th.
Including original members Dominic Keshavarz and Tom Hastings in the Goldheart line up, the farewell gig will be in the style of the Band's Last Waltz and will feature some very special guests. In- stead of a support act, Goldheart Assembly will become the backing band for artists who have 'supported' their career.