Grave Pleasures
VENUE:
Electrowerkz
view map
7 Torrens Street, London, EC1V 1NQ
All dates for Grave Pleasures
Brighton

The Hope and Ruin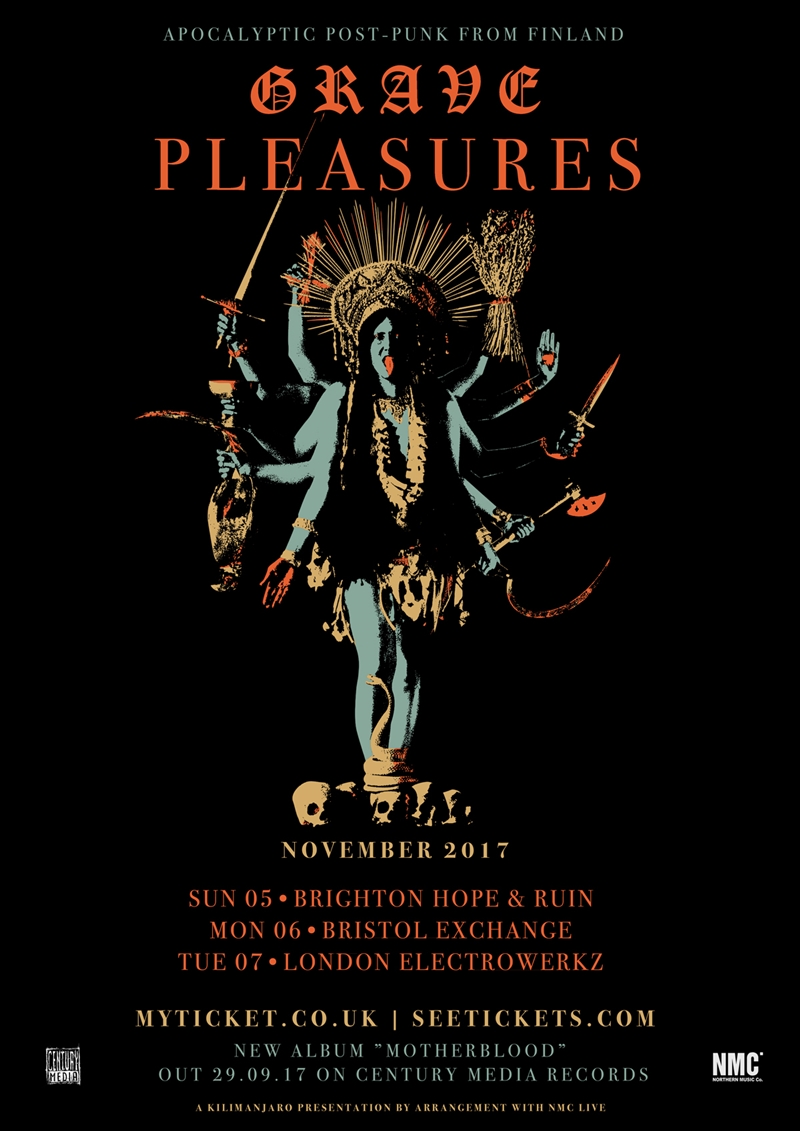 There are still those rare bands out there in the world that have a unique ability to combine macabre, mystifying rock with a more pop-oriented flare, a la early Bowie or early The Cure.
Grave Pleasures
are such a band that is equally suited for playing on a stadium stage, or in some Lynchian nightmare. It's that duality and electrifying contradiction that makes their music so exhilarating.