Hamzaa
VENUE: Scala
275-277 Pentonville Rd, London, N1 9NL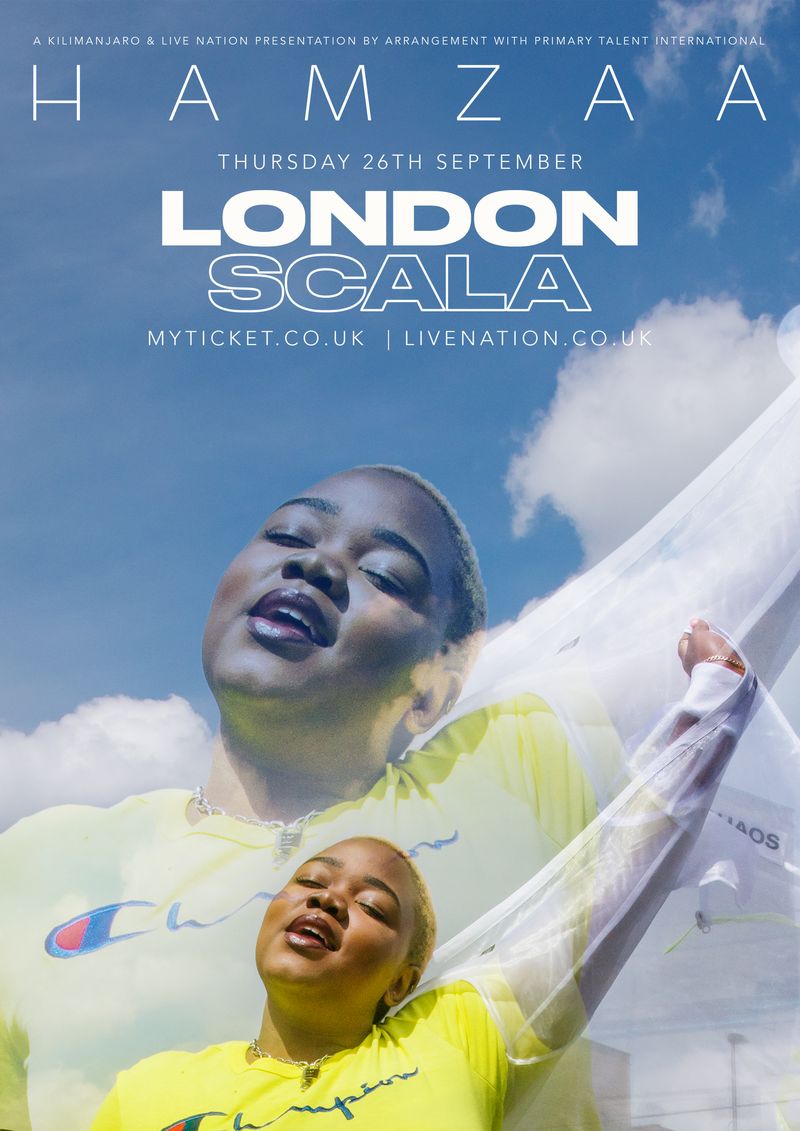 With her powerfully vulnerable lyrics and sincerely breathtaking voice, Malika Hamzaa is an artist whose music sounds emotionally-wise beyond her 20 years of age. As the London singer-songwriter – who goes, simply, by
Hamzaa
– says, "The most beautiful thing about humans is that we can speak; that we can say how we feel and voice our opinions". This expressiveness that she sees in human nature is something that seems to resound innately and effortlessly in her soulful, R&B-pop, not least on her stunning EP, 2018's
First Signs Of Me
.
Hamzaa's
focus to this day remains on self-expression rather than on expectation; taking her time to evoke emotions that last, rather than riding the hype wave:
"The way I want my path to go is longevity, I want to be remembered for my music and for what I was able to do with my music. And that longevity comes when you play your cards... not right, but you play them smart. You could play the wrong card, but if you've taken your time grinding and you've worked for it, it's gonna connect somehow."
Hamzaa
headlines London's SCALA this September.