HO99O9
+ Plack Blague
VENUE: The Garage
20-22 Highbury Crescent, London N5 1RD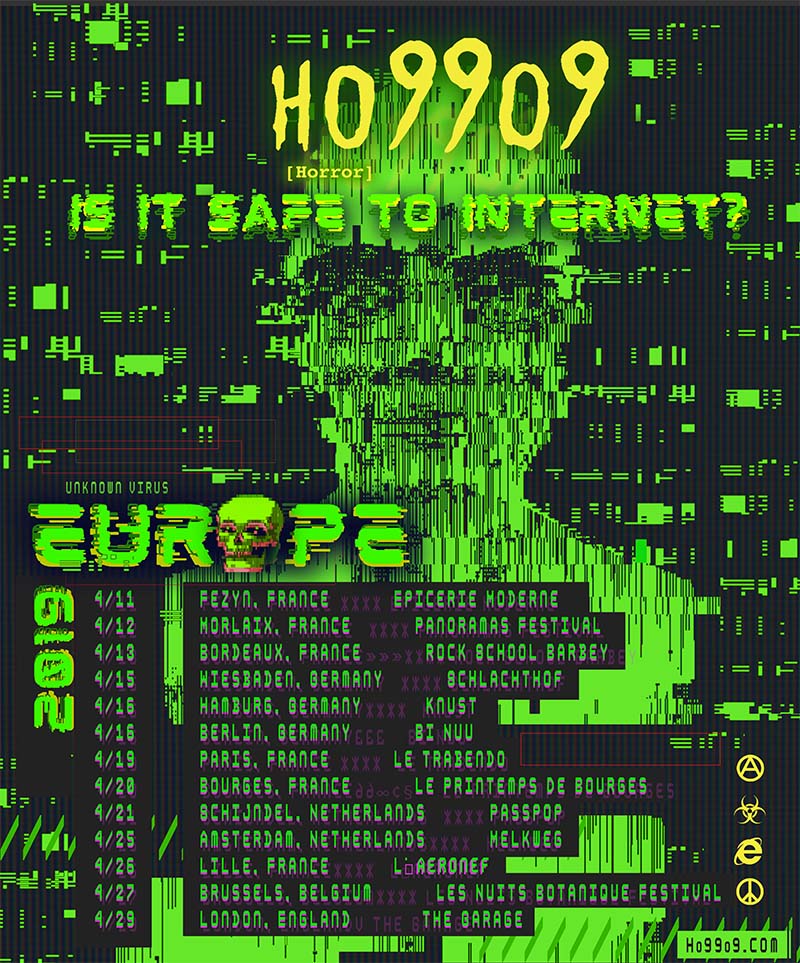 EUROPE 2019 SPRING TOUR: IS IT SAFE TO INTERNET Ho99o9
announce an April show at London's The Garage. Tickets on sale from 10am Wednesday 13th February.
Ticket limit 4
The following information is to be provided to all ticket purchasers at the point of sale:
1. Your ticket purchase constitutes a personal, revocable license and, at all times, remains the property of the promoters.
2. Your ticket/s are sold by the promoters directly to you the consumer. Any tickets purchased by business or traders in breach of the terms and conditions of ticket sale will be cancelled. By accepting these terms and conditions you confirm that you are a consumer.
3. Your ticket/s will IMMEDIATELY BECOME INVALID if resold OR OFFERED FOR SALE unless the sale is through the official re-sale channels advertised.
4. For a ticket to be valid the lead booker must at any point be able to provide the below, this includes on arrival at the show to gain admission;
i) The payment credit or debit card used for the purchase and shown on the booking confirmation as it is your ticket/s.
ii) The booking confirmation.
iv) A valid photo ID matching the customer name on the booking confirmation and the credit card.