Issues
+ Lotus Eater
VENUE: The Underworld
174 Camden High Street, London NW1 0NE
All dates for Issues
Manchester

Manchester Academy 3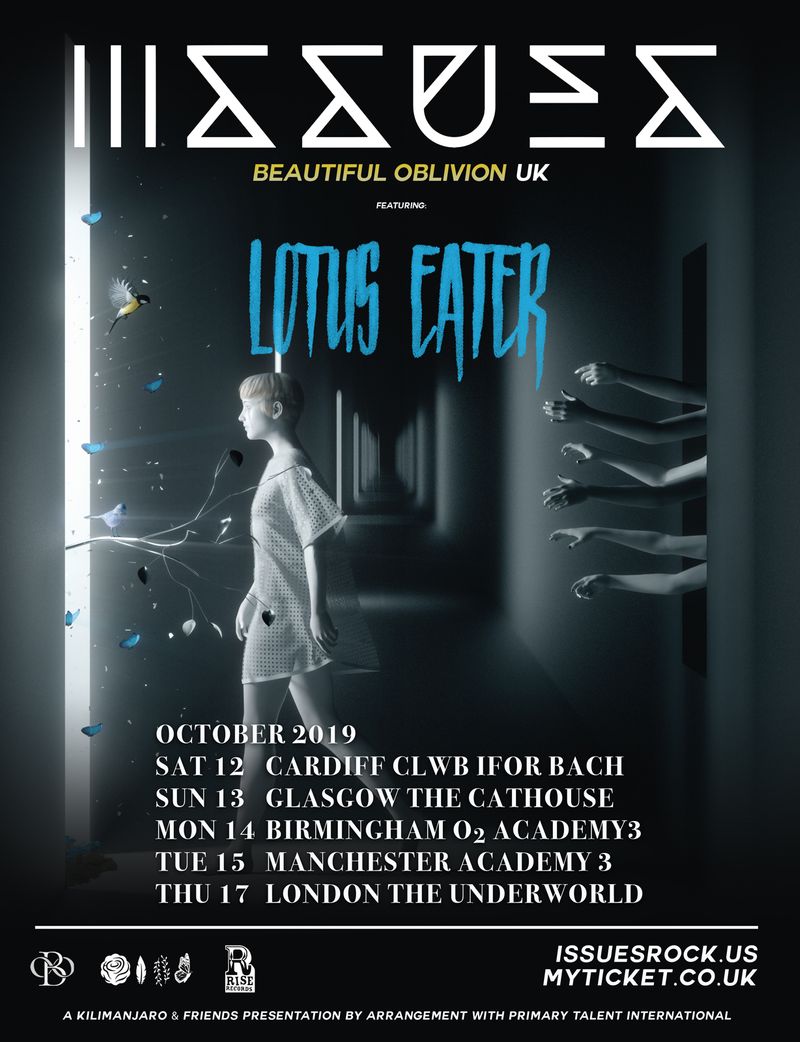 Soulful R&B hooks, neo nü-metal bounce, prog-rock smarts, and active rock might swirl together in passionate ceremony, bridging the gap between the theatrical shimmer of The 1975 and the heavy syncopation of Meshuggah with energetic ease. Hints of classic funk, jazz-fusion, and modern pop-rock swagger weave between pulsating rhythmic punch and guitar driven riff rock, without a moment of incoherence.
ISSUES
have mastered the art of the mash-up, a genre unto themselves.
ISSUES
are one of the 22 Artists Shaping the Future of Rock, alongside Foo Fighters, Twenty One Pilots, and Fall Out Boy, according to legendary tastemaker Kerrang!. Artist of the Year, Best Vocalist, Best Bassist, Best Live Band (AltPress), and Best New Talent (Revolver) winners and nominees, the celebrated Atlanta quartet deliver on the momentous hype with their third genre-bending album,
Beautiful Oblivion.