Ivar Bjørnson & Einar Selvik
VENUE:
Islington Assembly Hall
view map
Upper Street, London Borough of Islington, N1 2UD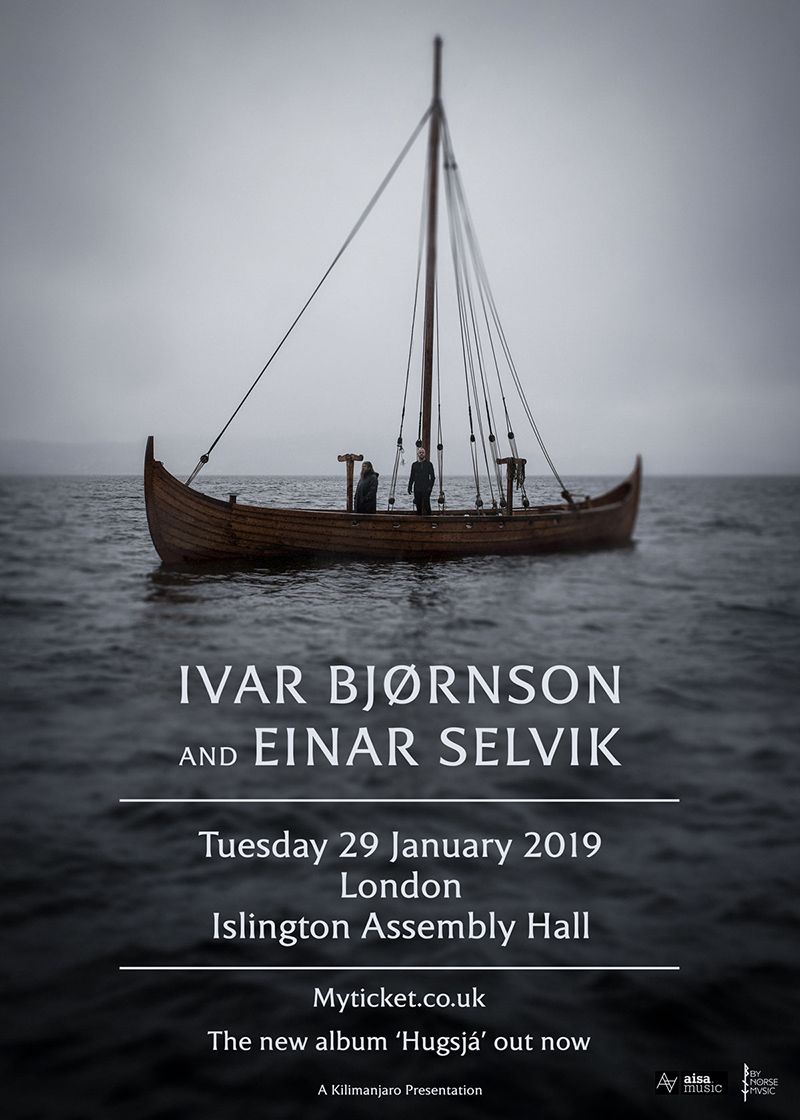 After the success of their previous collaboration «Skuggsjá»;
Ivar Bjørnson (Enslaved) and Einar Selvik (Wardruna)
followed up with an imposing new piece entitled «Hugsjá». By weaving together indigenous and contemporary thoughts, sounds and instruments, they are inviting you on a vivid journey - exploring the distant history and traditions.
Now Ivar Bjørnson & Einar Selvik are taking music from these two albums, along with special surprises from their respective bodies of work as composers, out on the European roads – executed by the front men themselves alongside their brilliant live band consisting of percussionist and backing singer Iver Sandøy, keyboardist Håkon Vinje and Hardanger Fiddler Silje Solberg.
Expect a concert that is as rich in atmosphere and musical storytelling as it is vast in dynamics and soundscapes. From the most intimate verses with only the herald and his strings to the megalithic roar of amplified sound – all in An Evening With Ivar Bjørnson & Einar Selvik.