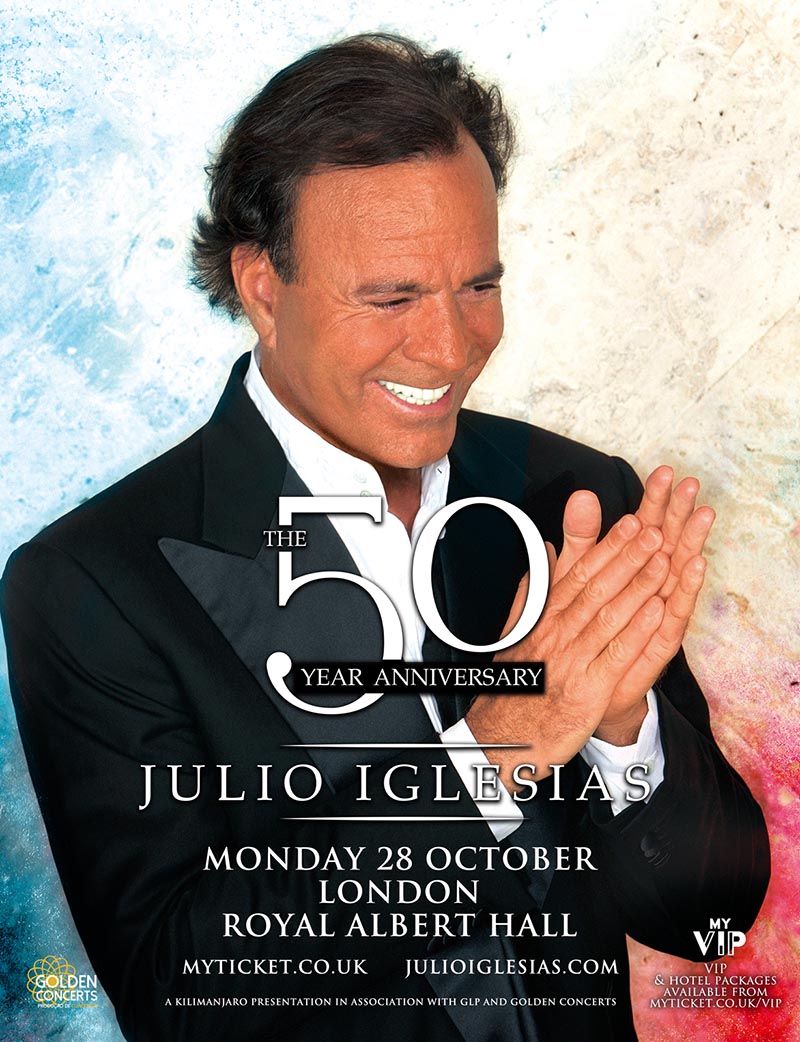 The legendary singer-songwriter Julio Iglesias has announced his only UK date this year.
Julio Iglesias is one of the world's best-selling artists of all time, and arguably the most celebrated in Spanish music history, with more than 300 million records sold in 14 languages. In a glittering career now spanning almost five decades Julio has played to over 60 million people across five continents, and in December 2018 was presented by the American Recording Academy with a Lifetime Achievement Award.
Please note that the restrictions apply to all tickets for this show at this venue.
1. Your ticket purchase constitutes a personal, revocable license and, at all times, remains the property of the promoters.
2. Your ticket/s are sold by the promoters directly to you the consumer. Any tickets purchased by business or traders in breach of the terms and conditions of ticket sale will be cancelled. By accepting these terms and conditions you confirm that you are a consumer.
3. Your ticket/s will IMMEDIATELY BECOME INVALID if resold OR OFFERED FOR SALE unless the sale is through the official re-sale channels advertised (where applicable)
4. For a ticket to be valid, the lead booker must at any point be able to provide the below, this includes on arrival at the show to gain admission;
i) The payment credit or debit card used for the purchase and shown on the booking confirmation as it is your ticket/s.
ii) The booking confirmation.
iv) A valid photo ID matching the customer name on the booking confirmation and the credit card.