King Kong Company
VENUE: Soup Kitchen
31-33 Spear Street, Manchester, M1 1DF
All dates for King Kong Company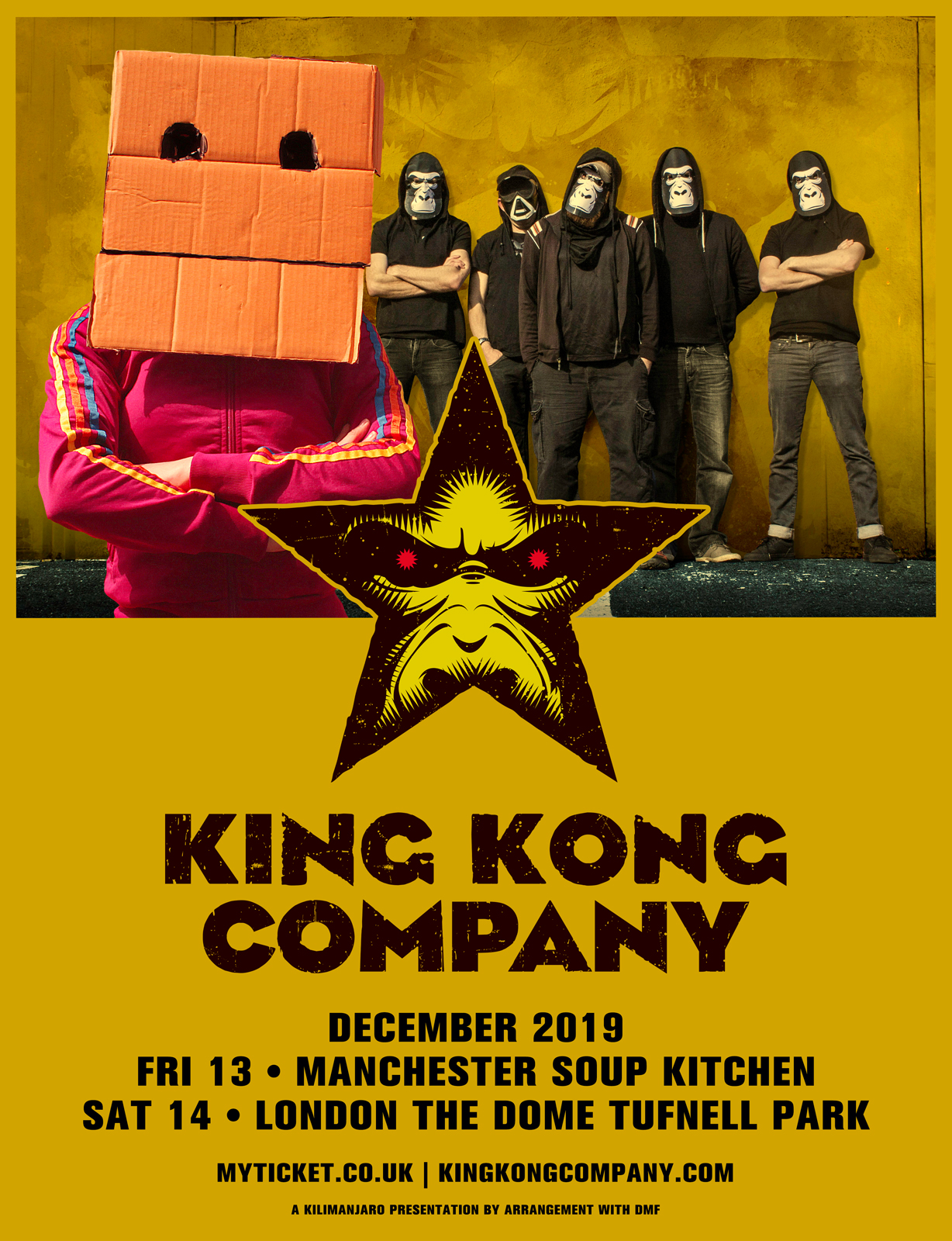 Having recently sold out Dublin's Olympia
King Kong Company
have "21st century swagger" and are "festival legends in the making".
The band draw on influences such as LCD Soundsystem, Hot Chip, The Bloody Beetroots, The Chemical Brothers, Toots and The Maytals, Sleaford Mods, Lee Scratch Perry, The Prodigy, Daft Punk and Leftfield. Mix those acts together and serve with healthy dashes of irreverence, energy and devil-may-care swagger, and you're getting close to what King Kong Company are about.
The music is punctuated with mind-bending live visuals and a retina-blowing light show. Led front-and-centre on the live front by their enigmatically incognito dancer and crowd fluffer, Boxhead, who ignites the fuse on proceedings, bringing energy levels to explosive heights and leading audiences on a merry dance, helping them oil the hinges of their inhibitions.