Laville
VENUE: Omeara
6 O'Meara St, London SE1 1TE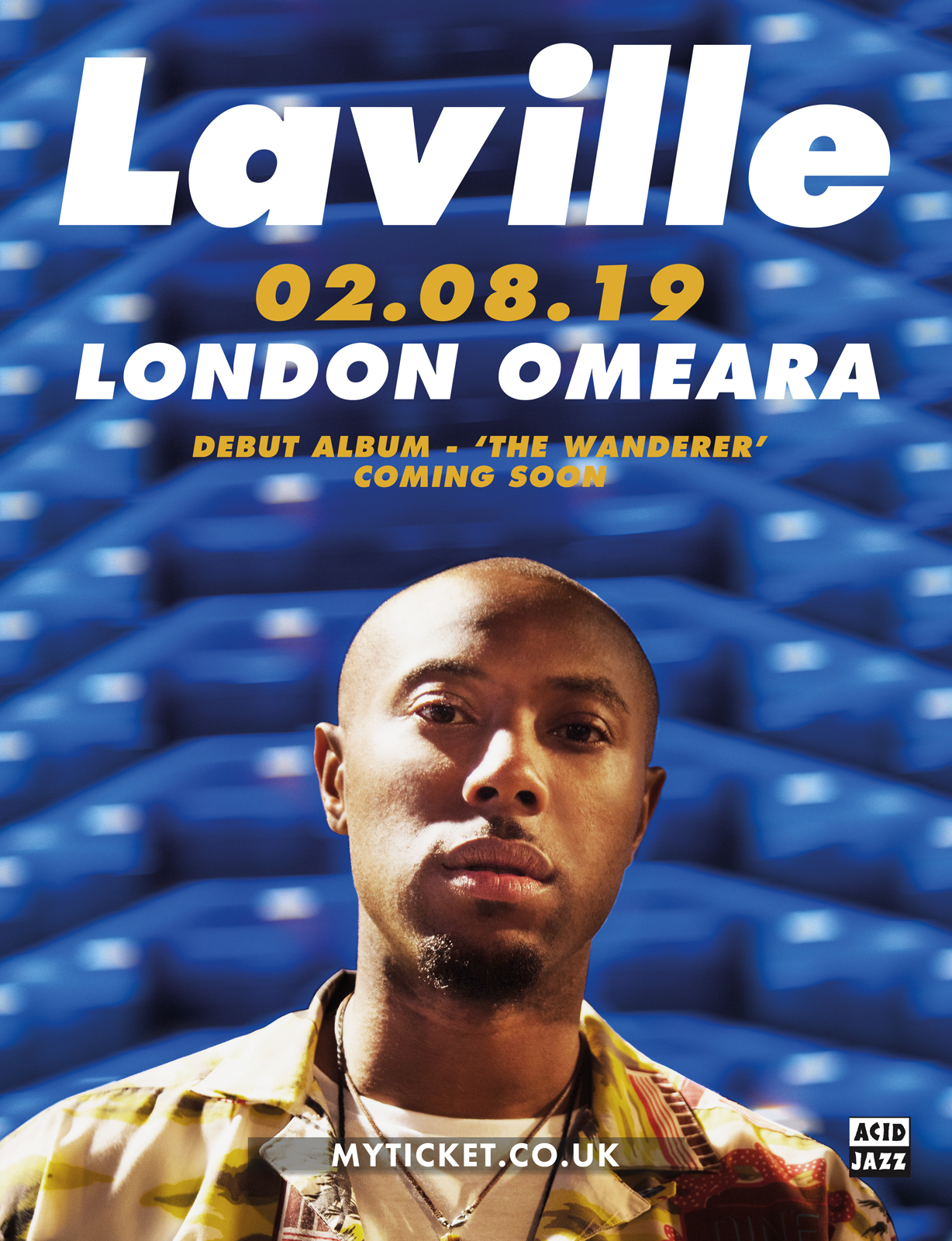 For a long time music was Laville's biggest secret. As a kid growing up in North London his parents would throw wild house parties, with the sounds of soul, funk, and rare groove resonating from wall to wall. It seeped deep down inside, sparking a life-long love affair, but his voice, his songwriting, and those dreams were always something he kept hidden.
Debut album 'The Wanderer', due out 26th July, was steered by the expert hand of producer Tristan Longworth, built during the summer months with a crack team of musicians. Indeed, if 'The Wanderer' sounds fresh then that's because it was, with Laville often using first takes. "It's almost like the lights have come on," he says. "I wanted it to be as pure as possible, really. I've made it now. And I love it."
'The Wanderer' is driven by a certain spirit – it's almost as if after waiting so long Laville refuses to let this chance pass him by, bringing his intense sense of focus to the fore. "I've always needed to work, and work hard," he says. "Even just working in retail – I had to get to the top. It's the same with music." A bold voice that adds something distinctly new to the tapestry of soul, Laville's talent is too strong to remain a secret forever – it's time for 'The Wanderer' to come home.
Pre-order 'The Wanderer'
here
.